Canton POS

Artisan Boutique
THE CMA, ALONG WITH THE ARTISAN BOUTIQUE WILL BE CLOSED FROM 3/14-4/12 DUE TO COVID-19 PRECAUTIONS. 
PLEASE CLICK HERE FOR MORE INFORMATION.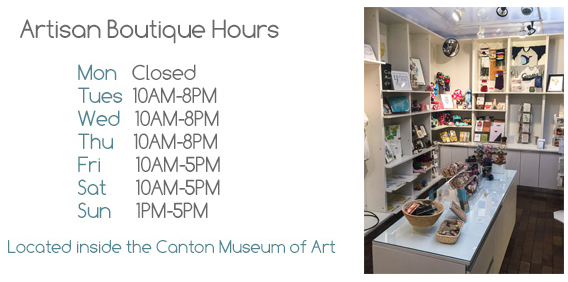 We love artisans.  By supporting Ohio design, manufacturing, and artisan craft, you help support a healthy and vibrant economy, ensuring a bright future for makers in the Canton Arts District.
You'll fall in love with the stories of our curated products, which come from designers and artisans who work hard to create a distinctive gift for you to enjoy.
Hundreds of Curated Items!
T-Shirts

Scarves

Jewelry

Ceramics

Gifts

Cards