Canton POS

CALL FOR ARTISTS: 2017 All-Stars Exhibit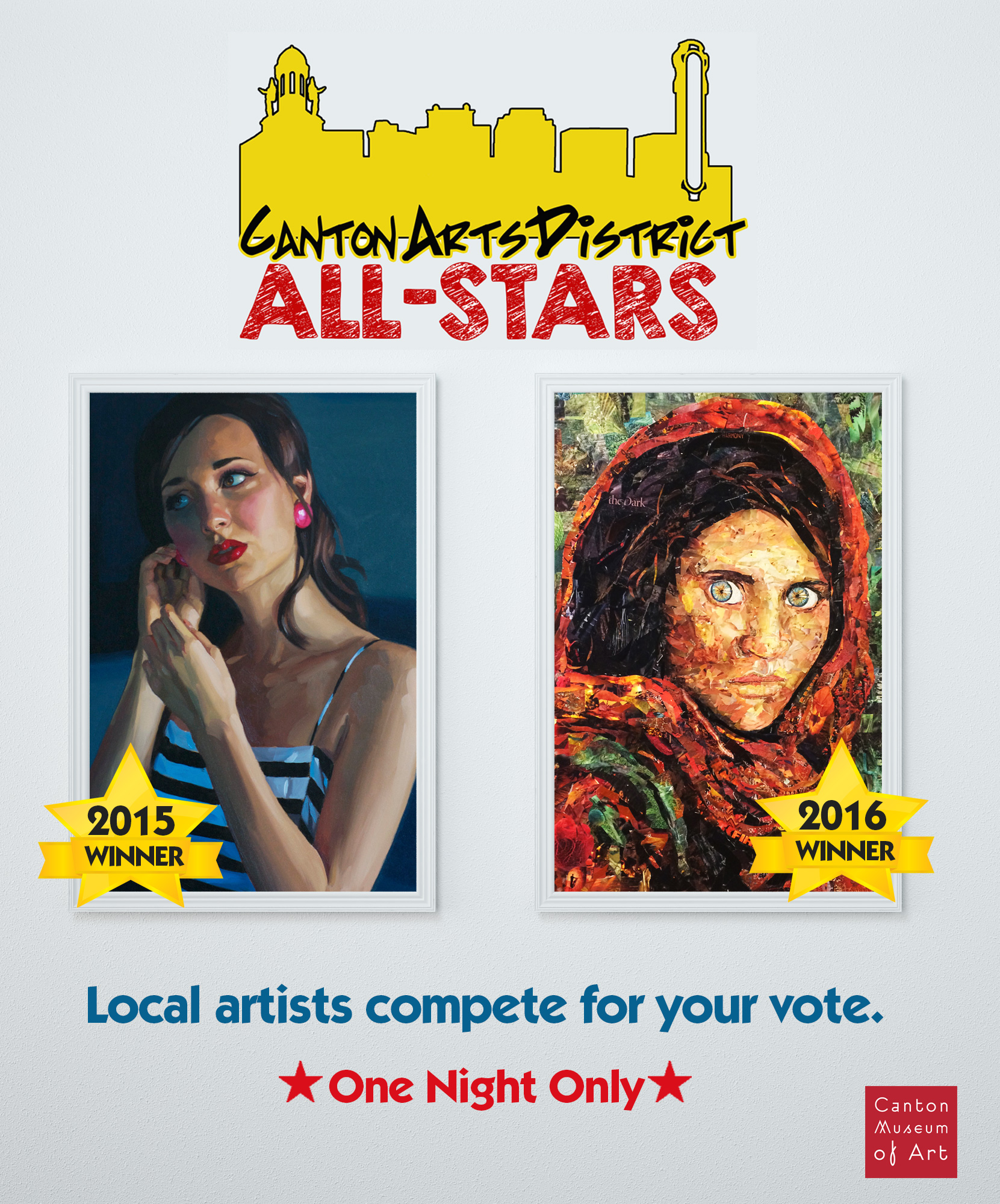 CALL FOR ARTISTS: CANTON ARTS DISTRICT ALL-STARS.
The Canton Arts District All-Stars Exhibit is a one-night art event that is open for submissions to visual artists who celebrate the Canton Arts District. 

Participating artists must register online by Sunday, October 29:
https://www.judgify.me/allstars

Once the artwork has been registered online, artists will drop off their entry on Wednesday, November 1, 2017 from 10:00 a.m. – 6:00 p.m. at the Canton Museum of Art.
The works will be on display in the Museum Galleries for one-night only: First Friday, November 3 from 5:00 p.m. - 8:00 p.m.

Visitors during the event will vote on their favorite works until 8:00 pm and the winner will be announced before the show closes at 8:30pm.
 
PRIZES:
Extensive Media Promo Package Including:
•Feature ARTe e-blast to thousands of subscribers
• Artist profile in About Magazine
• 2018 Solo Exhibit at Avenue Arts Gallery
• Feature Article in @CantonMuseum Magazine
• And other exclusive opportunities
 
There is no fee to participate.
 
BASIC RULES:
Artists must be at least 18 yrs. old.

Limit one submission per artist.

Artist must register artwork online prior to drop-off: https://www.judgify.me/allstars

If you do not register your artwork online, your artwork will not be accepted into the exhibit.

Artists must exhibit the artwork registered and cannnot change or swap the entry once submitted.

Open to all artists who celebrate the Canton Arts District (May live in Summit, Stark, or other counties).

Collaborative works are welcome but each individual can only be part of one submission.

Entries must be original and created between 2015-2017.

2D Size Limits: Must be under 4'W x 4'H and 6" Depth (Must be ready to hang with Wire or D-rings pre-installed on back.)

3D Size Limits: Must be free standing or fit on a 20" x 20" pedestal.