Canton POS

CMA Uncorked June 12th- Fine Wind, Clear Morning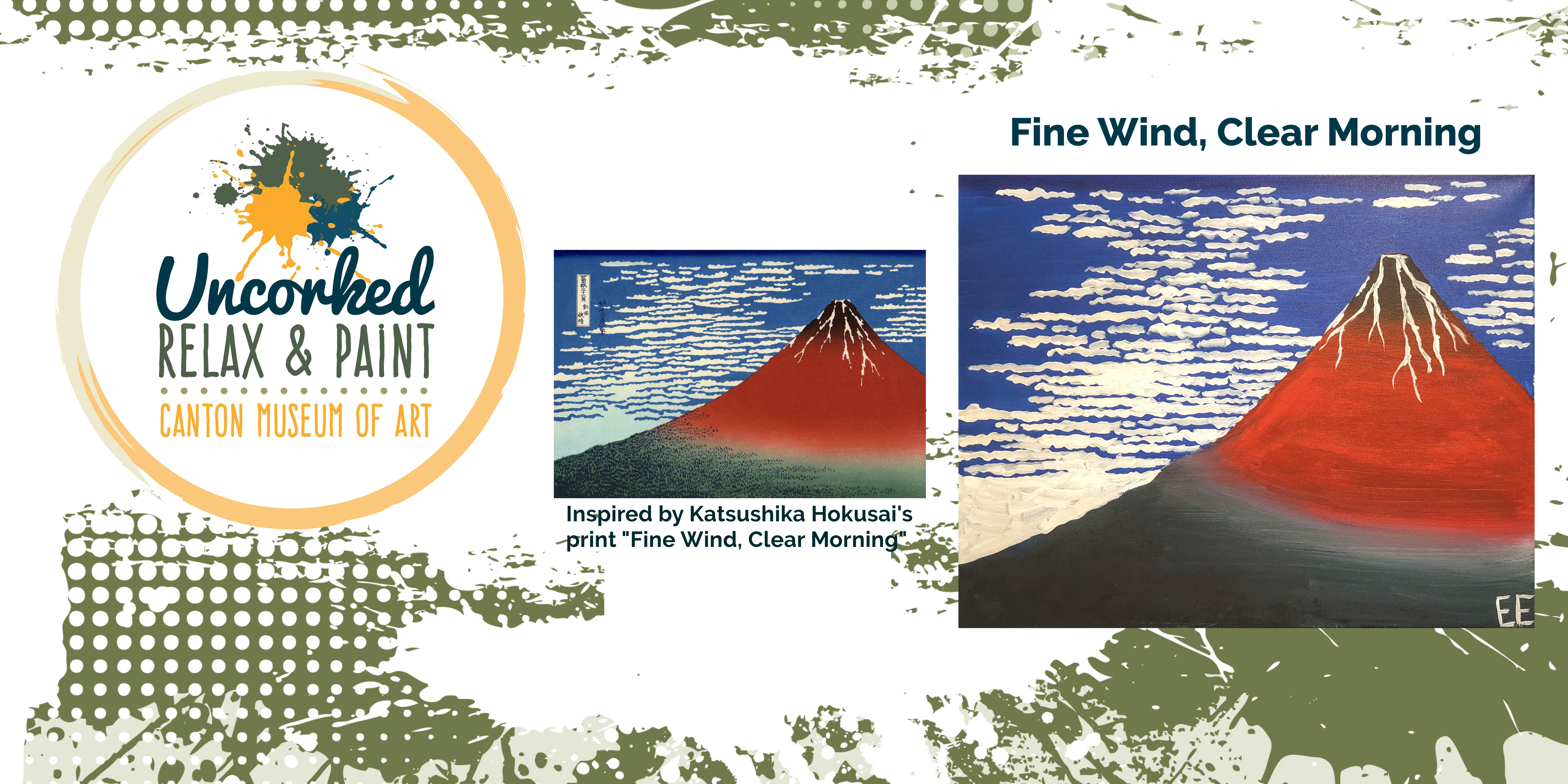 1 Tuesday, 6:00pm, Room 101
Instructor: Erica Emerson

Relax and enjoy friends, wine and fun while creating a personal masterpiece! Our artist will make painting easy and fun by instructing you step-by-step through re-creating a painting inspired by the artwork Fine Wind, Clear Morning by Katsushika Hokusai dating from 1830-1832. Also known as South Wind, Clear Sky or Red Fuji, it is a wood block print which is part of his Thirty-six Views of Mount Fuji series. The work has been described as "one of the simplest and at the same time one of the most outstanding of all Japanese prints.

* Materials, wine, and refreshments are included in the cost of the class.
* Please feel free to bring your own snacks and non-alcoholic beverages.
* Must be 21 or older to register.
(Cost for Members: $28.00)