Canton POS

2017 Annual High School Art Exhibit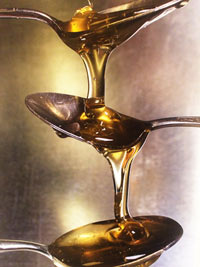 Lake High School Art Student Receives 1st Place Award at  2017 Annual High School Art Exhibit
26 Years of Celebrating Stark County Student Talent with Over 100 Works of Art
April 12, 2017, Canton, Ohio — The Canton Museum of Art, supported by Cleveland State University, University of Mount Union, Malone University, Kent State University Stark, Walsh University, Myers School of Art at The University of Akron, and Columbus College of Art & Design presents the 26th Annual Stark County High School Art Exhibit, on view through April 16, 2017.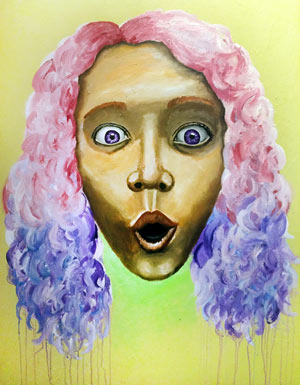 Works are judged on both originality and technical ability. At an awards ceremony on April 7, First, Second and Third Place artists received financial awards for college:
1st Place with $1,750 — Lydia Jarka, Lake High School, for her acrylic painting Glow.
2nd Place with $1,250 — Landis Rumble, Louisville High School, for his mixed media piece Color Blind.
3rd Place with $750 — Nicole Hill, Jackson High School, for her oil painting Renaissance Selfie.
Honorable mention awards were presented with each winner receiving a scholarship for classes at the Canton Museum of Art:
Jana Biss for her drawing Time Table
Lindsay Robinson for her painting The Flower
Rosemary Anderson for her sculpture Mixed Media Fashion
Kristen Matheny for her mixed media piece The Angler
Abigail Arnold for her photograph She Loves Me, She Loves Me Not
Mikayla Farmer for her untitled acrylic painting
Greg Bowling for his mixed media sculpture Trilistadon
Alayna Watson for her ceramic sculpture Tangoroa
Mickayla Dewell for her ceramic sculpture Rose Vase
Macey Parker for her acrylic painting Wagon.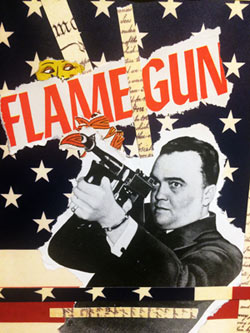 The Stark County High School Art Exhibition is an excellent platform for aspiring artists to have their work exhibited in a prestigious museum setting. All pieces presented were original works created as part of school curriculum and chosen by the school's art instructor.
Over 100 pieces are on display from Alliance City Schools, Brown Local Schools, Canton City Schools, Canton Local Schools, Fairless Local Schools, Jackson Local Schools, Lake Local School District, Louisville City Schools, Minerva Local Schools, North Canton City Schools, Northwest Local Schools, Perry Local Schools, Plain Local School District, Tuslaw Local School District, Central Catholic High School, St. Thomas Aquinas High School, Sandy Valley Local Schools, and Lake Center Christian School.