Canton POS

2018 Winners - High School Art Awards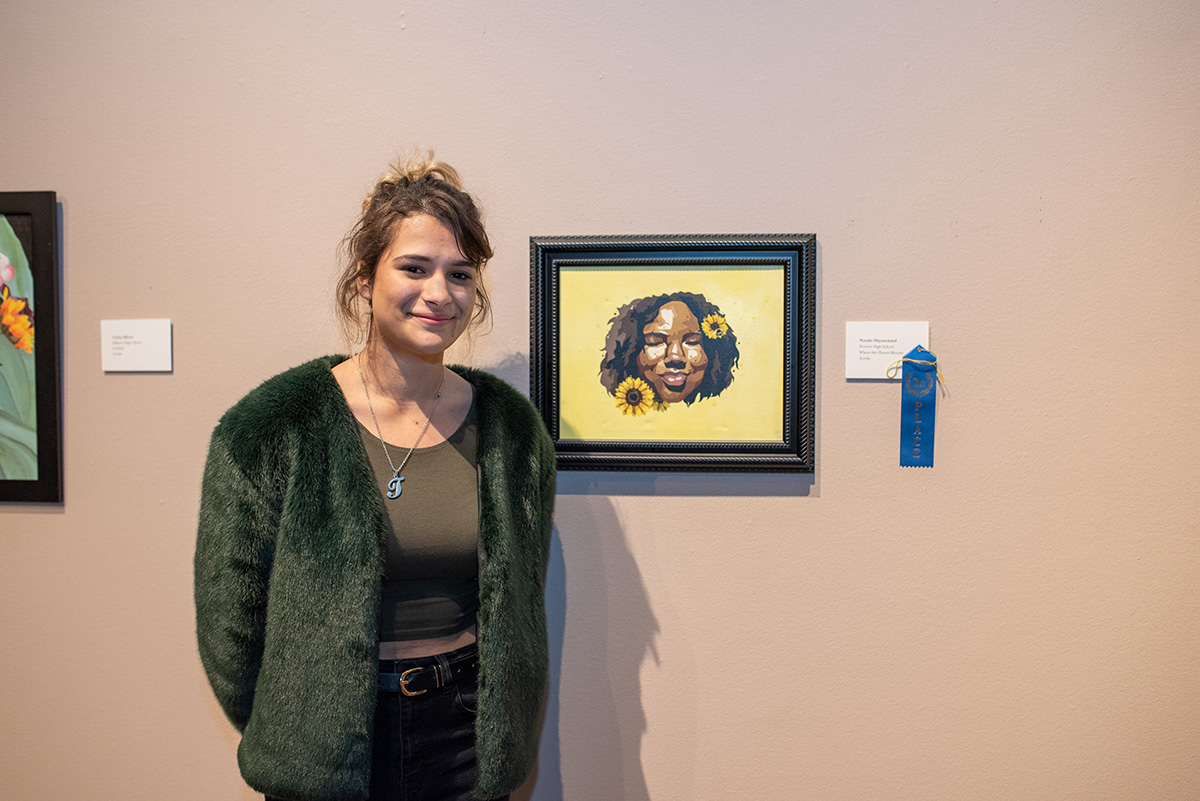 Winners Announced for the 2018 Stark County High School Art Awards
 
The Canton Museum of Art, supported by Cleveland State University, University of Mount Union, Malone University, Kent State University Stark, The Art Institute of Pittsburgh, and Myers School of Art at The University of Akron presented the 27th annual Stark County High School Art Exhibit which closed on April 8.

Works were judged on both originality and technical ability. At an awards ceremony on April  6, First, Second and Third Place artists received financial awards for college:




1st Place with $1,750 — Natalie Dhyanchand, of Hoover High School, for their acrylic painting entitled Where this Flower Blooms.
2nd Place with $1,250 — Isabel Callahan of GlenOak High School, for their untitled photograph.
3rd Place with $750 — Amanda Kukunis of Minerva High School, for their collage entitled Reflections.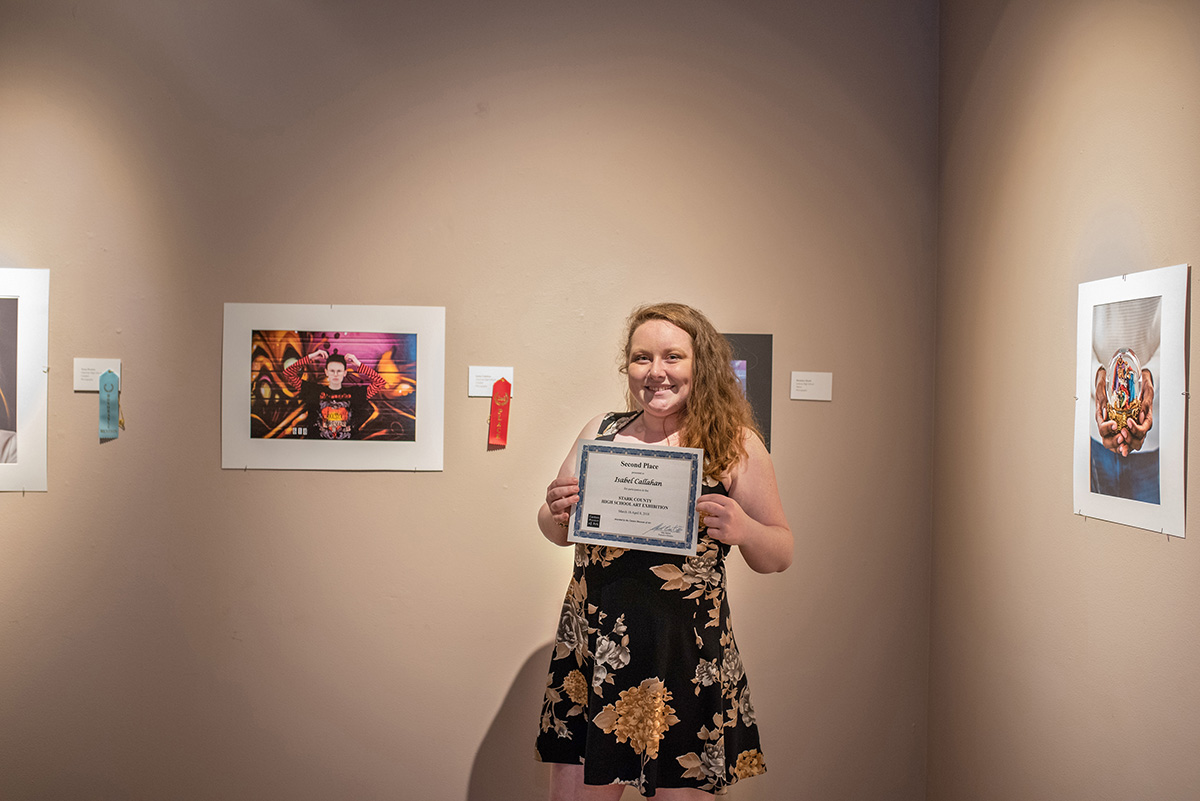 Honorable mention awards were presented with each winner receiving a scholarship for classes at the Canton Museum of Art:
Sadie Reda for their drawing entitiled Imagination Isolation  

August Genovese  for their mixed media piece
entitled Assaulted with Acne

Aaliyah Clemson for their print entitled Lizard

Cade McCaslin for their painting entitled Tracks

Brooke Nollfor their scultpture entitled Cactus Teapot

Alexis Greer Armentrout for their drawing entitled Anathema

Makenna Gundlach for their untitled oil painting

Maggie Novak for their untitled photograph

Tessa Poulain for their untitled photograph

Mickey Wu for their digital media Self-portrait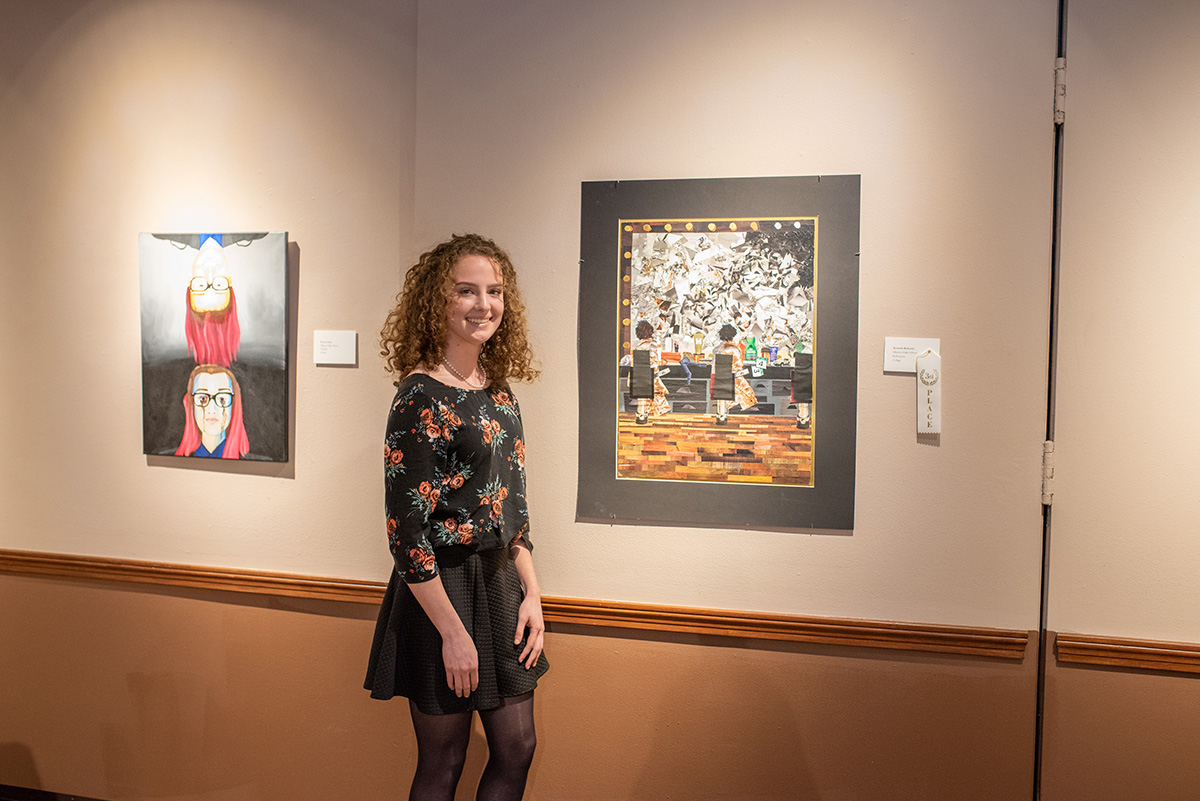 The Stark County High School Art Exhibit is an annual event that offers an excellent platform for aspiring artists to have their work displayed in a prestigious museum setting. All pieces presented were original works created as part of school curriculum and chosen by the school's art instructor.

Over 130 pieces were on display from Alliance City Schools, Canton City Schools, Canton Local Schools, Central Catholic High School, Fairless Local Schools, Heritage Christian Schools, Jackson Local Schools, Lake Center Christian School, Lake Local School District, Louisville City Schools, Minerva Local Schools, North Canton City Schools, Northwest Local Schools, Perry Local Schools, Plain Local School District, Sandy Valley Local Schools, St. Thomas Aquinas High School, and Tuslaw Local School District.