Canton POS

CMA Uncorked April 17th- Red and White Cats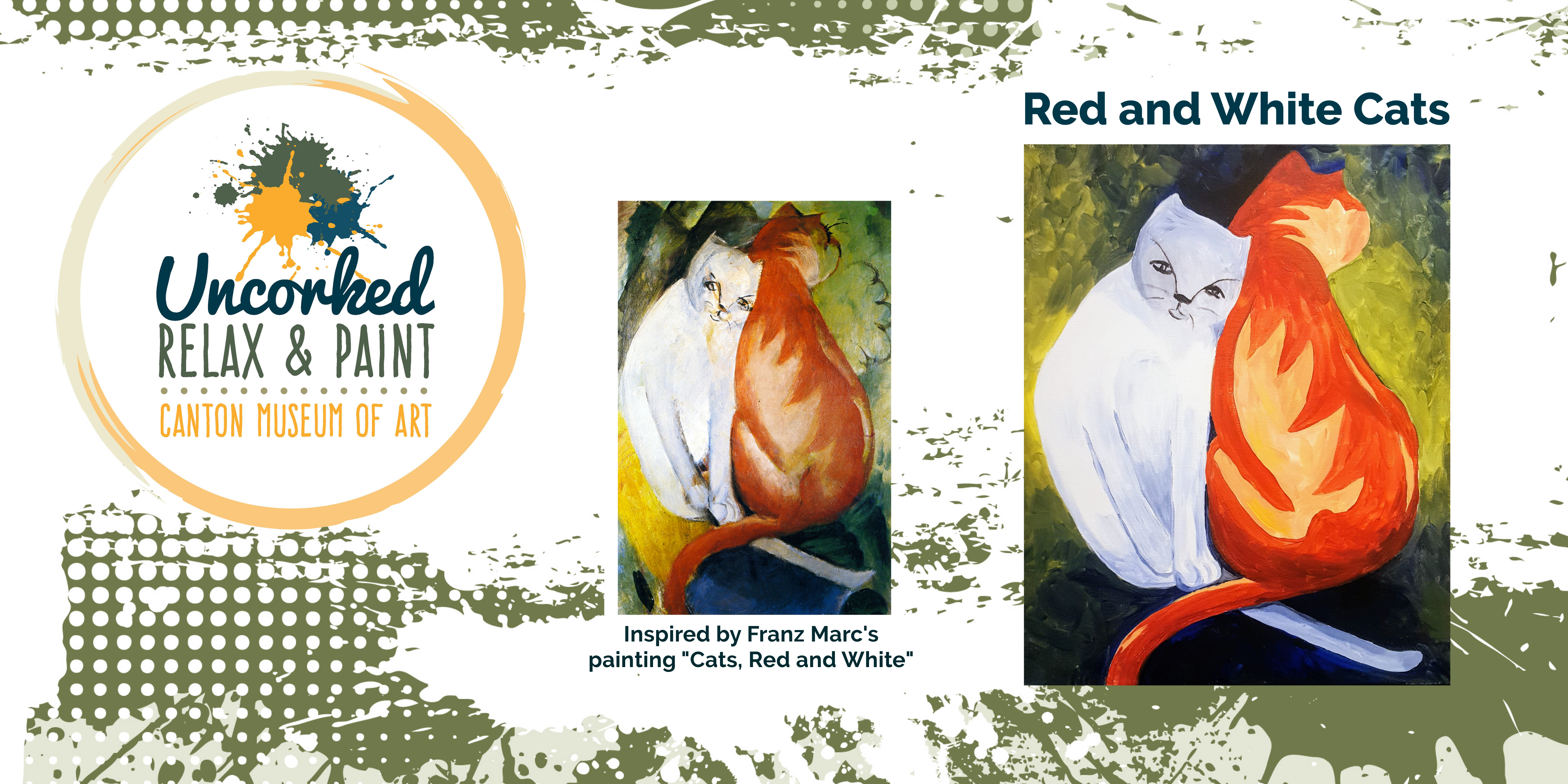 Deadline to Register: 04-18-2018
1 Tuesday, 6:00pm, Room 101
Instructor: Erica Emerson

Relax and enjoy friends, wine and fun while creating a personal masterpiece! Our artist will make painting easy and fun by instructing you step-by-step through re-creating a painting inspired by the painting Cats, Red and White painted by Franz Marc in 1912. Franz Marc's is most well-known for his German Expressionist paintings of animals. For Marc, animals were the ideal subject for purity, truth and beauty. He portrayed the world as seen through the eyes of animals. To this day, Marc Franz is considered to be one of the most influential painters to come out of Germany, for his unique style and approach he took in his work.

* Materials, wine, and refreshments are included in the cost of the class.
* Please feel free to bring your own snacks and non-alcoholic beverages.
* Must be 21 or older to register.
(Cost for Members: $28.00)