Canton POS

Hours and Admission
Directions
Welcome to the Museum
1001 Market Avenue North Canton, Ohio 44702
Tel: 330.453.7666
Fax: 330.453.1034
Email: Info@cantonart.org
Patron Services Desk (outside of office hours): 330.453.7666 ext 111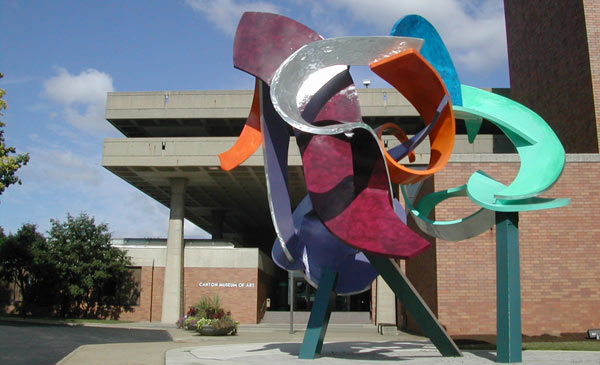 Regular Hours:
PLEASE NOTE WE WILL BE CLOSING EARLY AT 2PM ON FRIDAY, AUGUST 28TH FOR A PRIVATE EVENT. 
LAST RESERVED TICKET TIME FOR 8/28/20 ONLY WILL BE 1PM. RESERVE YOUR TIMED TICKET HERE
KNOW BEFORE YOU GO OUR COVID-19 PRECAUTIONS AND PROCEDURES CLICK HERE FOR MORE DETAILS


Monday - Closed
Tuesday - 10am-8pm
Wednesday - 10am-8pm
Thursday - 10am-8pm
Friday - 10am-5pm
Saturday - 10am-5pm
Sunday - 1pm-5pm
* * Please check for announcements about hours on the website and Facebook pages — Regular hours do not apply during exhibit installation and changeovers or special event periods. * *
The Museum is closed on most major holidays:
(New Year's Day, Easter, Memorial Day, Independence Day, Labor Day, Thanksgiving, Christmas Eve, Christmas Day)
Museum Office Hours: 9am - 5pm, weekdays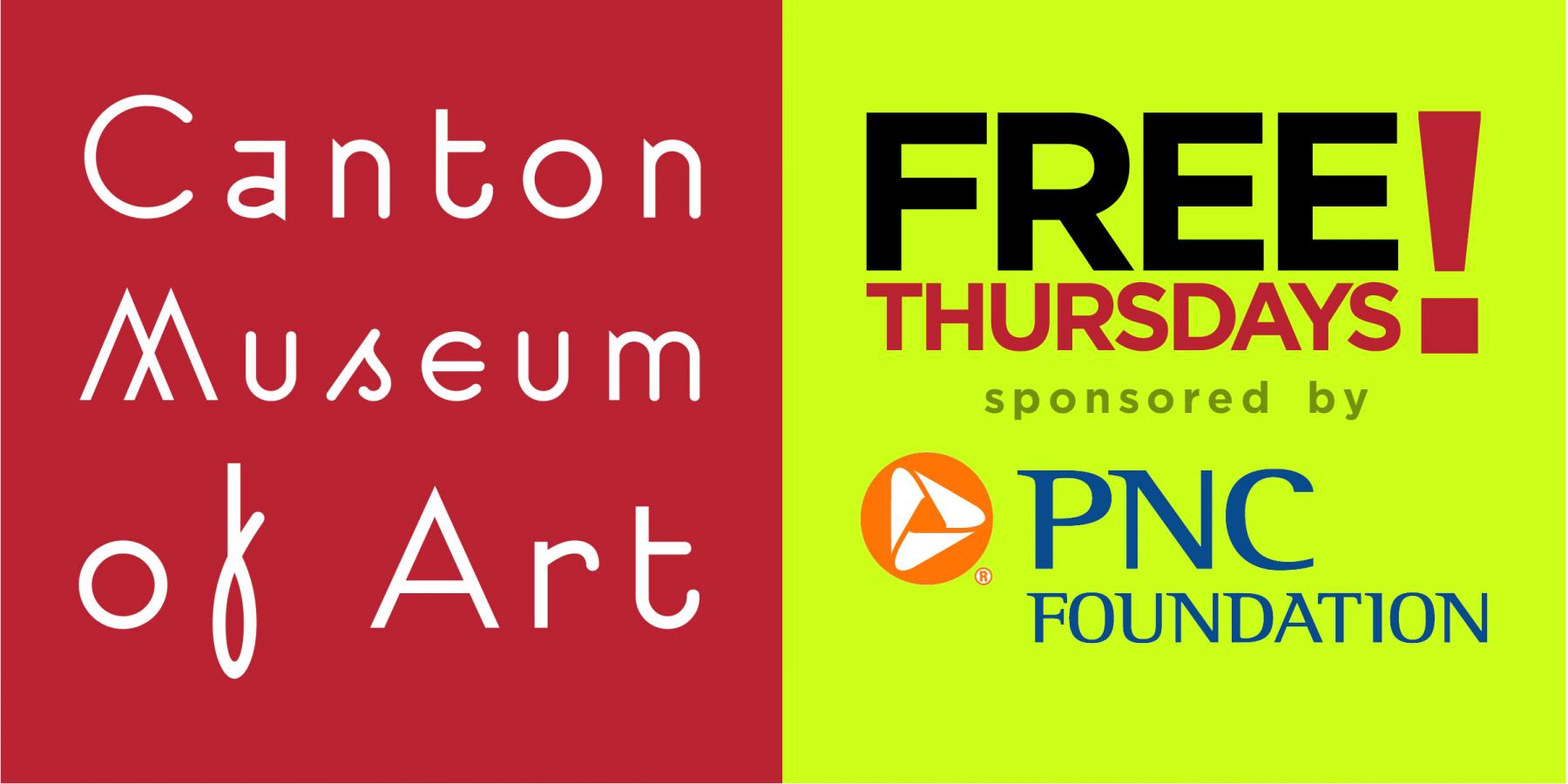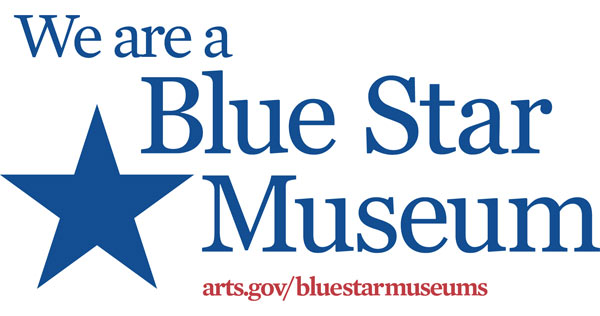 Regular Admission:
RESERVE YOUR TIMED TICKET HERE
Unless otherwise noted, tickets are available at the Museum Ticket Office during gallery hours.
Members, Free (including Ohio Reciprocal Memberships)
$8 Adults
$6 Seniors, Students & Military Veterans (60+ and students and veterans with valid ID)
Children 12 & Under, Free
Blue Star Families, Free with valid ID
Group Discounts & Guided Tours Available — Call 330.453.7666 for information and to arrange a tour.
FREE Admission . . . EVERY Thursday at CMA! Sponsored by PNC Foundation. Hours: 10am - 8pm (see exhibit schedule)
FREE Admission . . . First Friday of Every Month!
Accessibility
For Sensory Inclusion information click here.
Handicapped Parking / Ramp is located at the Cultural Center for the Arts, with entry next to the front of the Museum. 
Parking
Free parking is available in front of the Museum. Paid parking may apply during special events at the Cultural Center for the Arts and the Canton Civic Center, including the Cultural Center Parking Deck, unless otherwise noted. Bus parking available at the south end of the building.
Facilities Rental Information
DUE TO COVID-19 PRECAUTIONS THE CMA WILL NOT BE SCHEDULING ANY RENTALS UNTIL FURTHER NOTICE. 
PLEASE CLICK HERE FOR MORE DETAILS
Several Museum spaces are available to rent for special events (weddings, birthdays, corporate meetings, children's events, and more), depending on availability. The Wilkof Courtyard, Museum Lobby, Education Classrooms, and Galleries (subject to exhibits). Please contact us at 330.453.7666 for detailed rental information, rates, and availability.
Museum Staff
For staff phone extensions and emails, click here.
Downtown Canton
Downtown Canton is the place to be for local and sustainable restaurants, a growing Arts District, and live music! Enjoy over 25 art galleries, studios, and vintage shops! Check out live music at many of the bars, and catch a First Friday to see the streets come alive each month. It's not all new though — the historic Canton Palace Theatre and Bender's Tavern still remain staples for your visit to Canton!

Things to Do       
http://www.visitcanton.com/play/
Where to Eat
http://www.visitcanton.com/eat/
Where to Stay
http://www.visitcanton.com/stay/