Canton POS

Gallery Tour Guides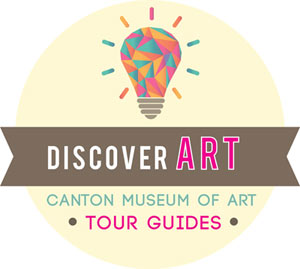 Love Art? Teach and Learn as a Volunteer Tour Guide
Canton Museum of Art is accepting applications for outgoing, art-loving volunteers to train as tour guides (docents). Share your passion for arts education with students and adults in this interesting, vital role.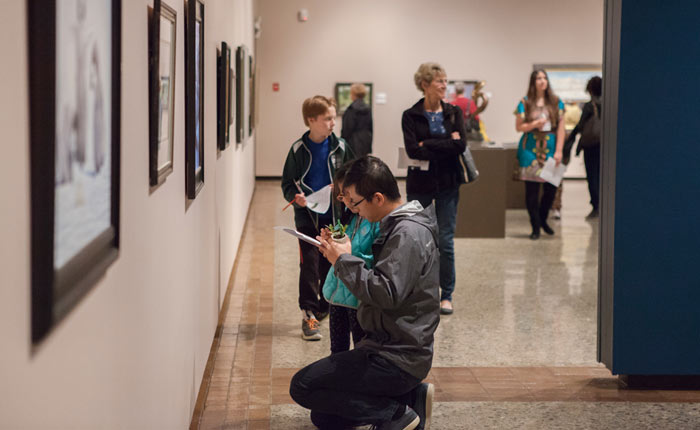 As a Museum Tour Guide you will…
Lead conversation-based tours and inspire creative thinking.
Empower visitors to consider their own lived experiences and draw personal meaning from original works of art.
Meet the diverse needs and interests of our community, and have a profound impact on the museum experience.
Learn about and see amazing works of art, meet artists, curators, and other experts in the field through interactive gallery experiences, hands-on studio art activities, field trips, and social gatherings too!  
We are currently seeking applicants particularly interested in working with youth audiences in the galleries. Regarding schedules, please note that the majority of Guided School Tours occur Tuesday through Friday, 10:00 am – 12:30 pm.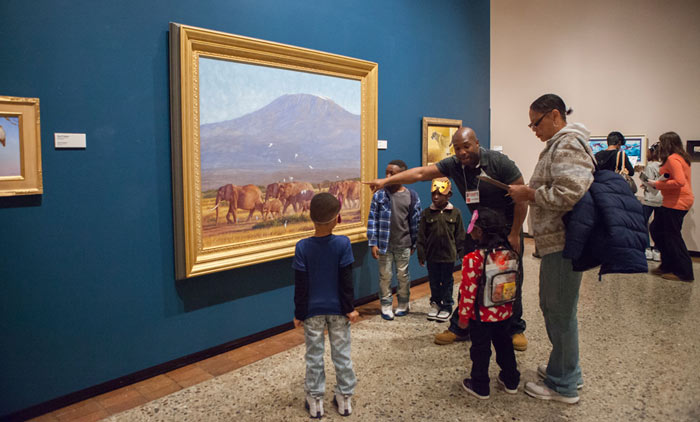 Canton Museum of Art seeks Tour Guides who are:
Comfortable speaking in front of groups.
Enthusiastic about working with youth and adults.
Eager to dedicate time to tours, research, and training related to exhibitions and in-gallery activities.
Willing to contribute at least 2 hours of gallery tours per month (typically 2-4 tours).
Available to attend trainings and meetings 10 am to 12 pm.
Available to lead tours during museum hours.
Along with the satisfaction of inspiring visitors, learning is a big perk for Tour Guides… 
Museum educators, curators, and scholars help tour guides learn methods for engaging visitors in robust conversation and interactive activities in the galleries. New Tour Guides will take a training course to prepare. Tour guides participate in ongoing trainings related to exhibitions and best practices in arts education.