Canton POS

Our Sponsors
Thank You For Your Generosity!
Grant support from government agencies, foundations, and many area businesses is a critical source of funding for the CMA. This funding helps the Museum in many ways, including exhibitions, education, public programs, collections management, technology, and special projects and events. The CMA apreciates the following supporters who help to connect art and lives throughout our region through their generous support.
The Canton Museum of Art receives general operating support from ArtsInStark—The County Arts Council, and from the Ohio Arts Council—A State Agency that Supports Public Programs in the Arts.
Featured Sponsors: Exhibitions, Education Programs, Event Programs, and Operations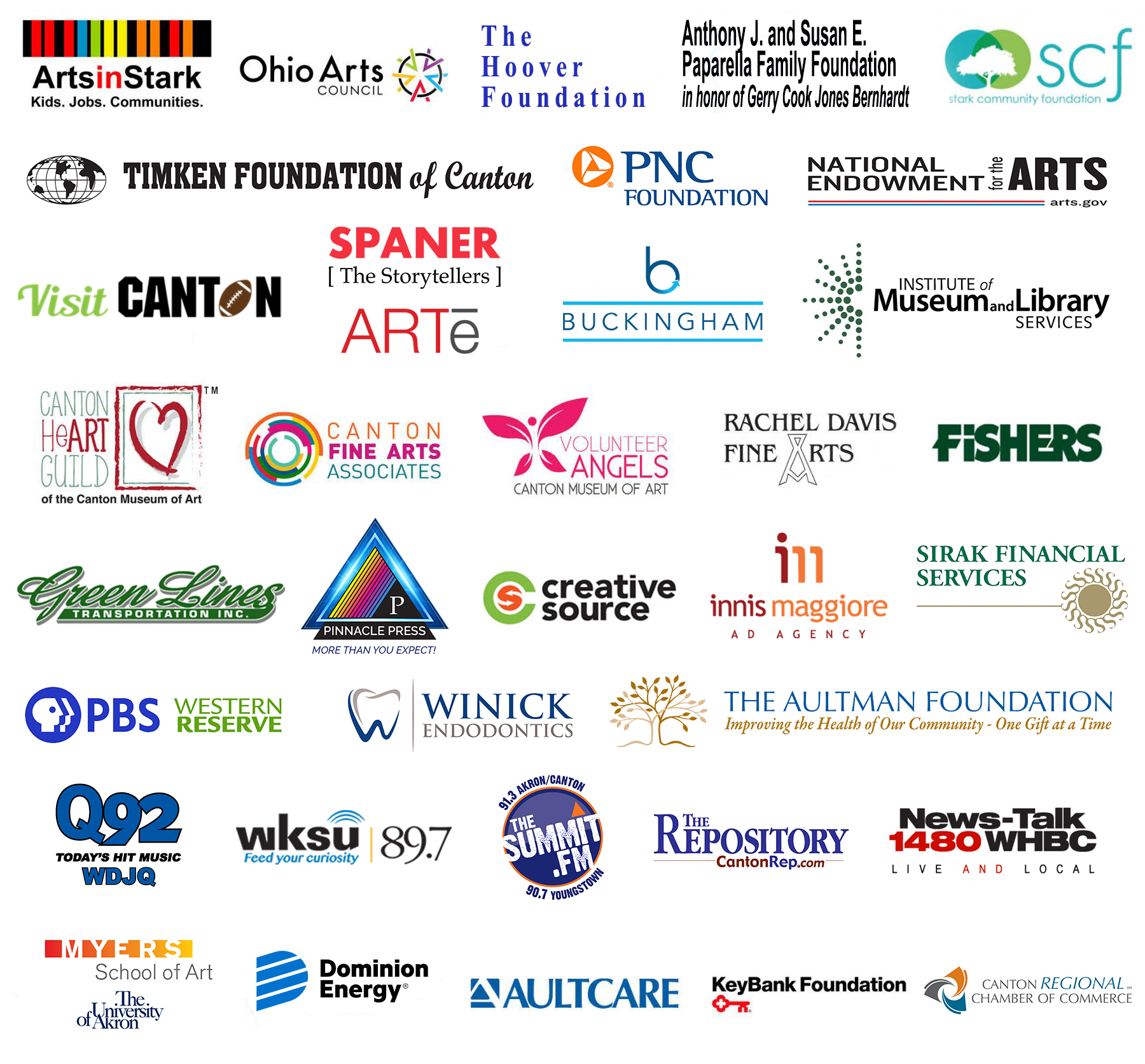 CMA also receives exhibition, programming, technology, and other support through: The Timken Foundation, The Deuble Foundation, The Hoover Foundation, Stark Community Foundation
 
Exhibition, education, and other support is provided by many generous foundation, business, and individual donors throughout the Museum's exhibition season.
 
Contributions to the CMA GIVE+ART Annual Fund provide necessary, unrestricted dollars for the Museum's operations, from programming to purchasing art supplies for children's programs. Donate today
 
The Volunteer Angels of the CMA contribute generous, unrestricted dollars each year for both operating and programming needs, including sponsoring exhibitions. Meet and learn more about these wonderful Volunteer Angels.
 
CMA Membership is another important way to support the Museum—and to get more! Members benefit from free general admission, discounts on purchases in the Museum Shop and art classes, special members-only events, reciprocal musuem admission (at certain levels) and much more. See how Membership Means More at CMA and join today!
Your Gifts Make a Difference ...
You are Sincerely Appreciated for Your
Committment to the Arts and Our Community!