Canton POS

Museum To Go Program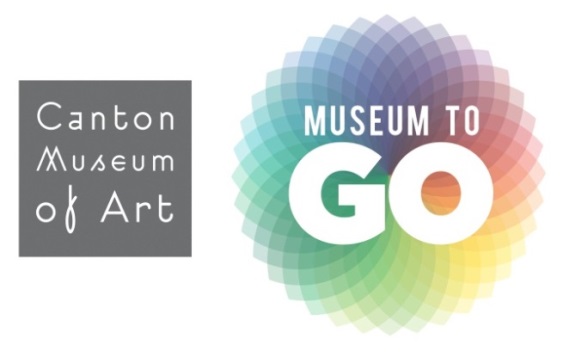 Bring the Museum Inside your classroom 2019/2020!
Connect your students with art like never before with Museum To Go! Sign up for 3 FREE, interactive classroom experiences that will ignite imaginations while making exploration, discovery, and learning fun! When you partner with CMA, we will bring the Museum to your classroom through a virtual exhibit tour, an interactive and multidisciplinary lesson, and a hands-on art activity.
 
CMA is working alongside other arts organizations in the community to bring you art at home or wherever you may be in the coming weeks. We are creating and sharing online virtual exhibition tours and art-making activities as part of our Museum To Go program, taking in-depth looks into parts of the CMA Collection, and a wide range of other content to engage, entertain, and educate families, children, and everyone. Look for us on Facebook every Wednesday at 12 noon for Live events, and throughout the week as we post additional content.  You can also Explore the Museum's Collection of American artworks in our Online Galleries, including classic paintings by John Singer Sargent, Winslow Homer, Edward Hopper, and Alice Schille.
We know that there will be further changes in this situation, and we are monitoring daily developments through our public health and government officials. Please look for ongoing news and updates about the Museum's classes, new exhibitions, and events through our regular channels, including our website and social media. Thank you for your support, patience, and understanding as we work together to help all of our community stay safe and healthy.
 
WHAT YOU NEED TO KNOW

TEACHERS WILL

STUDENTS WILL

The program is FREE and open to all Stark County 4th grade educators!

Placements for up to 50 classrooms on a first come first serve basis.

Each of the 3 lessons will connect works from the CMA to curriculum from various subject areas, and align with Ohio's 4th grade standards.

Schools are encouraged to schedule field trips to the museum to see the artwork firsthand. All works in the CMA permanent collection can be enjoyed online after MTG visits as well!

Spark creativity and critical thinking in students through unique exploration of art in the classroom.

Gain access to lesson plans and CMA resources online to prepare for a MTG visit and to reinforce subject matter after the visit.

Appreciate the flexibility of scheduling in-class visits year round.

Relax and have FUN! Our certified instructors will come equipped with lesson plans, portable technology, and all necessary materials for our visits!

Explore current exhibits from CMA's Permanent Collection through a virtual tour, experiencing artwork in a Museum setting.

Connect artwork with themes relating to social-emotional development and cross-curricular standards.

Engage in experimental, hands-on activities promoting academia and personal growth.