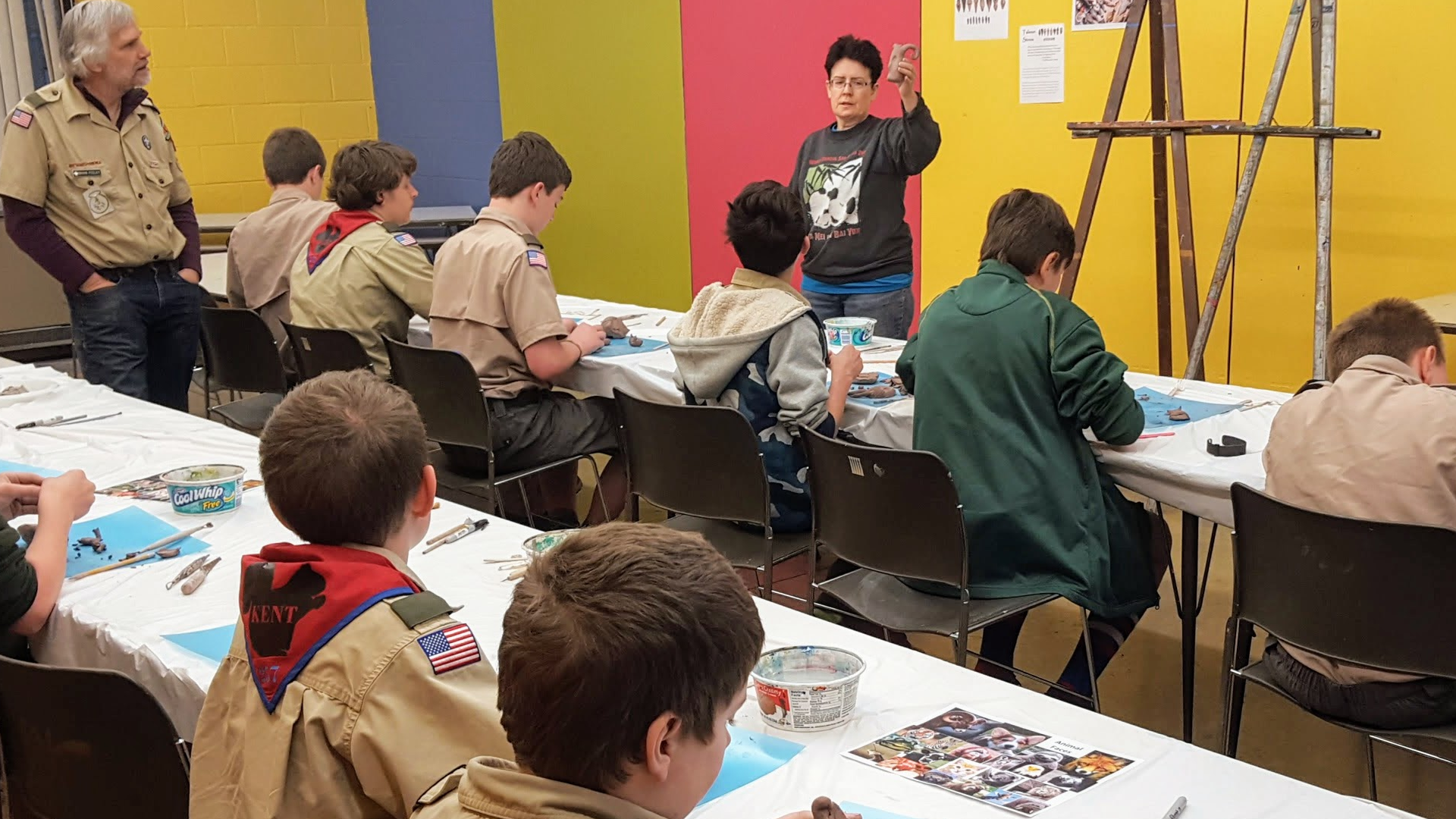 CMA Pottery Badge Program for Boy & Girl Scouts
All Skill Levels
Begins 01/15/2022, Ends 01/15/2022 - Register
*deadline to register: 01/13/2022
1 Saturday, 10:15 AM-02:00 PM
Courtyard
Instructor: CMA Staff
Come to the Canton Museum of Art and enjoy a fun filled day of ceramics and art! During this exciting event you will meet with other boy and girl scouts from around the area and participate in taking the steps to earning a potter badge. Enjoy making art with clay, watching pottery wheel demonstrations, tour our ceramics studio, and visit the galleries to see some of our famous ceramics collection!

*Please bring a non-refrigerated packed lunch
*Troop leaders and parents are welcome to stay if you like and are free! (not required)
*Families will need to make arrangements to pick up the fired pieces approximately 3 weeks later. An email will be sent out to registrants when fired pieces are ready to be picked up.
*Please read badge requirements and complete prerequisites before your visit: SCHEDULE and PREREQUISITES (COMING SOON)
*Cost includes all supplies

COVID UPDATE:
*Students and instructors will be required to wear a mask even if fully vaccinated or under the age of 18, please maintain courteous social distance.
*If the Ohio Public Health Advisory System makes recommendations that is unsafe to hold class in person, this class will be rescheduled or canceled.
Cost: $29.00 per person (Cost for Members: $23.00)