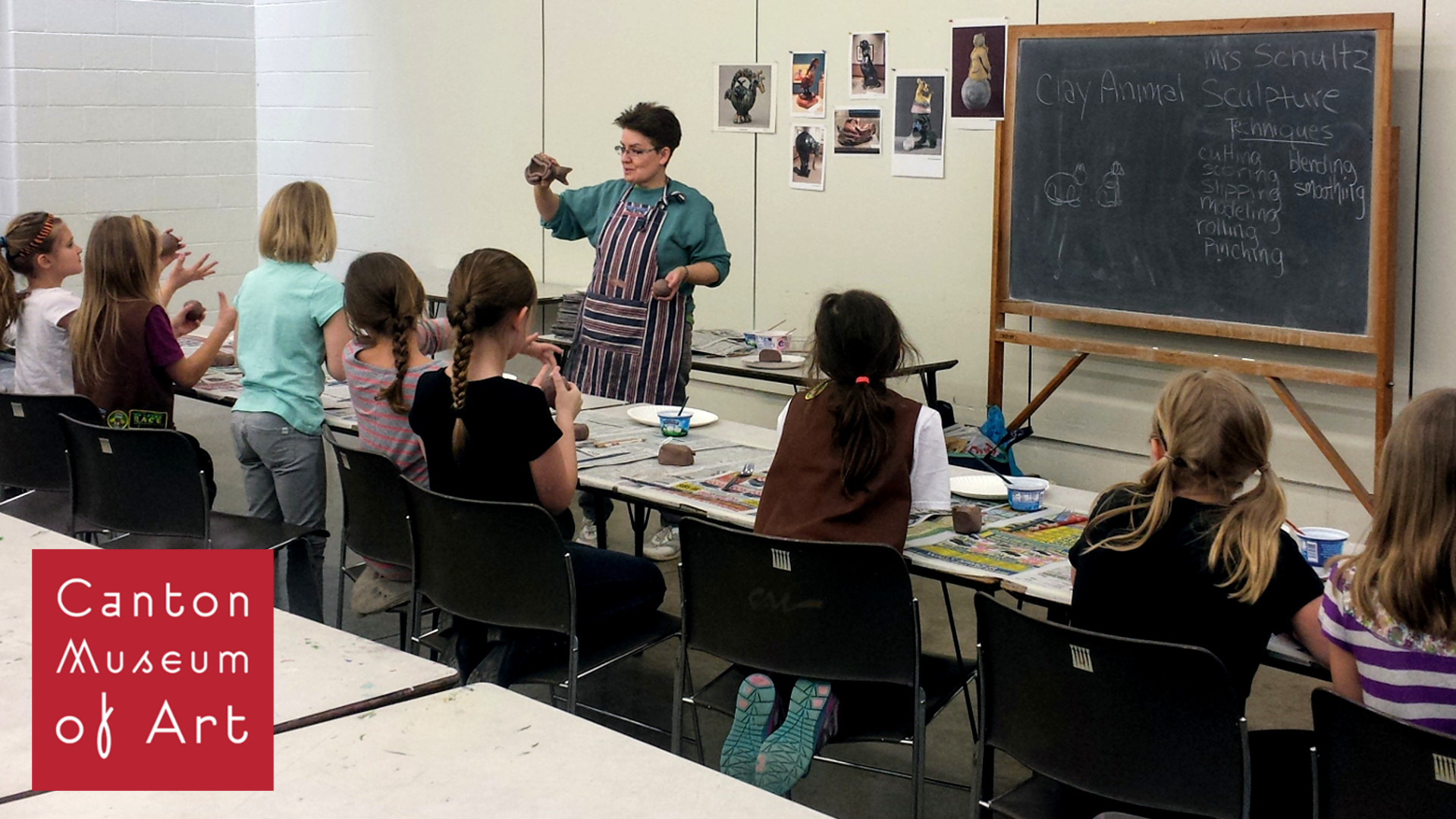 CMA Pottery Badge Program for Girl Scouts
All Skill Levels
01/05/2019 - Register
*deadline to register: 01/02/2019
Begins 1/5/2019, Ends 1/5/2019
1 Saturday, 10:00am-3:30pm
Room 101b, Room 102, Room 104, Galleries
Instructor: CMA Staff
Come to the Canton Museum of Art and enjoy a fun filled day of ceramics and art! During this exciting event you will meet with other Brownies from around the area and participate in taking the steps to earning a potter badge. Enjoy making art with clay, painting with glaze, watching pottery wheel demonstrations and visiting the galleries to see our famous ceramics collection! Each participant will receive their own Brownie Potter Badge at the end of the workshop!

*Troop leaders and parent helpers are free!
*Please bring a packed lunch
*Families will need to make arrangements to pick up the fired pieces approximately 3 weeks later. An email will be sent out to registrants when fired pieces are ready to be picked up.
*Please read badge requirements and schedule before event.
Cost: $28.00 per person (Cost for Members: $22.00)