Canton POS

Magazine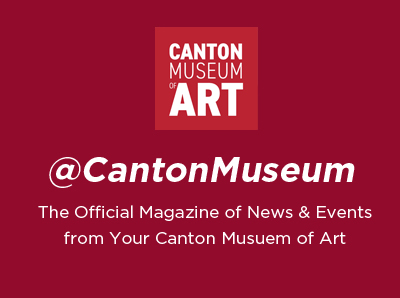 The Official Magazine of Exhibitions & More @ CMA!
@CantonMuseum magazine is enriched with stories and
visuals that take you on a journey to inspire your senses.
Welcome to the Canton Museum of Art's Membership and Gallery magazine, @CantonMuseum!
@CantonMuseum magazine appears three times a year, providing our members and audience with detailed descriptions of current exhibitions, news around the Museum, tantalizing previews of coming attractions — and much more. 
 
Members receive their issues first in the mail, and then the magazine is available in the galleries and here, online.  So, relax, read, go behind the scenes of exhibits and art acquisitions and coming attractions ... and enjoy. 
This is YOUR magazine for YOUR Museum!