Canton POS


Legacy: Getting to Give, Giving to Get (August 22, 2023- October 29, 2023)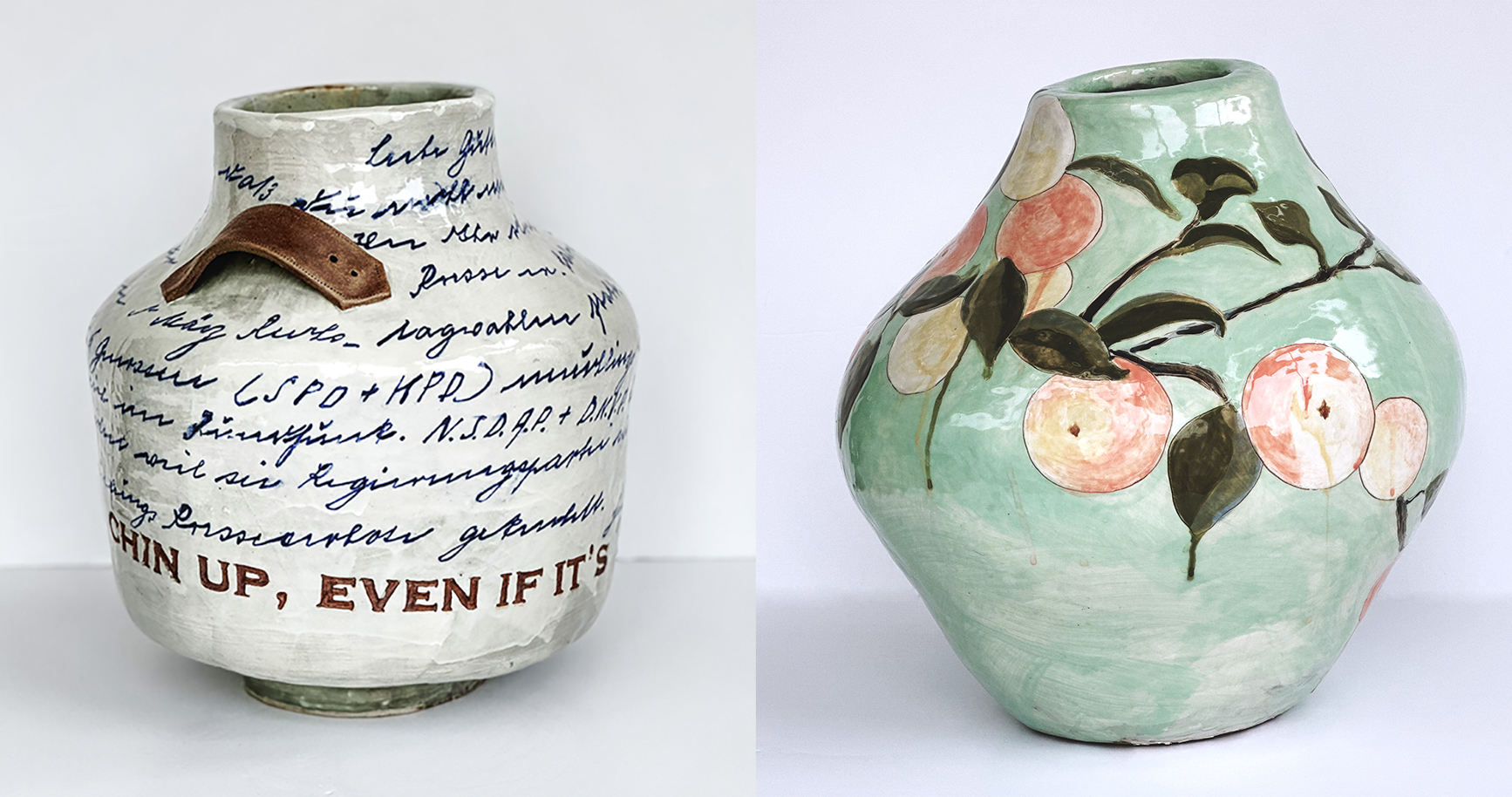 From the Artist:
"My work is influenced by the idea of legacy, and the ways in which our family history, oral histories, and DNA shape our personalities and life trajectories. There is a saying, "We die two deaths. The first, when we die, and the second is when we've been forgotten." Are our ancestors truly forgotten or does our DNA retell their past whether we know it or not?
Recent studies in epigenetics have shed new light on this complex interplay between nature and nurture, revealing how adverse and traumatic events can become embedded in our DNA which is passed to future generations.
I cannot help but filter my ancestor's experiences through my paradigm with empathy and romanticism. Thus, I use color and form to highlight what I imagine is the contrast between living an everyday routine amid experiencing traumatic and/or serious circumstances. My work emphasizes the innocence, playfulness, humor, and zeal for life that can still be present despite these challenges. Life still goes on and we become resilient. That fortitude is then handed down and incorporated into our family narrative.
My work is about the power legacy has to shape our lives, and how we should be deliberate with what legacy we are choosing to pass down. I hope that this exhibition inspires viewers to reflect on their own legacies, and to consider the profound impact that their actions and experiences can have on future generations." - Susan Mentrak
Susan Mentrak is a ceramic artist and illustrator born and raised in Ohio. Susan graduated with a degree in Illustration from The Columbus College of Art and Design. She was greatly influenced by her instructors Lowell Tolstedt and Mark Hazlerig. Tolstedt taught her to pay attention to minutia and Hazlerig encouraged her to dream big and through art make the impossible possible. After adopting in 2003 she chose to devote the majority of her time into being a Mom. Her creative spirit never ceased though. While sewing for her daughter she couldn't find fabric designs she liked so she learned how to design her own. She regularly posted her patterns online and she was discovered by a Nordstrom buyer who licensed her work for use on cell phone cases. This began her freelance career in surface design. She also posted dolls online that she made for her daughter. These too were discovered by several publishers of doll magazines and collectors all over the world. She has contributed to several books and magazines featuring her dolls.
In 2013 she moved from Columbus to Canton, Ohio. Moving was difficult and finding friends as an adult proved difficult. For 4 years she primarily spoke only with her husband and daughter. During this time her husband was deployed to Afghanistan. This furthered her into isolation.
In 2017, as she was working on a new doll she wondered whether the materials she was using were sustainable. She decided to pursue learning ceramics in order to create porcelain dolls. She saw an advertisement on Facebook for a ceramic class at the Canton Museum of Art and registered. She was very nervous meeting people and found it extremely difficult to communicate after 4 years of self-isolation. Through the nurturing ceramic community at the Canton Museum, she fell in love with ceramics and thrived in exploring her new creative medium. The Canton Ceramic Artists Guild took her under their wing, exposing her to the science of clay, as well as encouraging her to pursue her ambitions.
Now that her daughter is an adult, she devotes herself full time to learning and developing her expertise in clay. She is a member of the Canton Ceramic Artists Guild and the Ceramic Studio Manager at the Massillon Museum of Art. She has sold her ceramic pieces in Guild shows, online and at the Massillon Museum store. Her show Legacy: Getting to Give, Giving to Get. is her first solo exhibition.