Canton POS


Lessons and Landscapes: The Legacy of Gerry Bernhardt (August 23, 2022- October 30, 2022)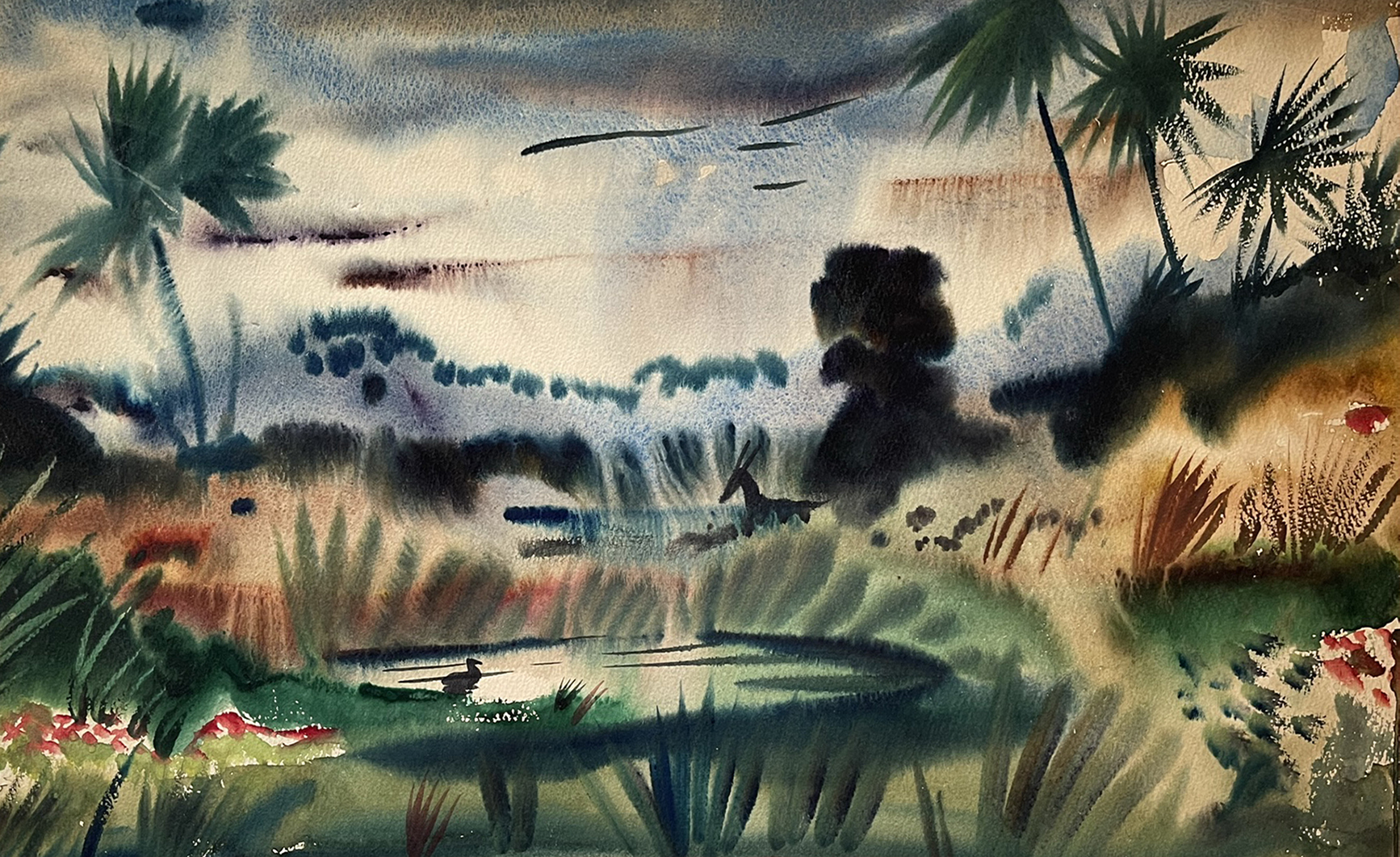 Geraldine (Gerry) Jane Cook was born on August 10, 1924 in Freedom, Pennsylvania. Her family moved to Canton, Ohio when she was very young. As a child, Gerry was constantly exploring art through drawing and painting. A 1943 graduate of McKinley High School, she honed her natural talent through art and drafting classes throughout high school and aspired to be a professional artist. Gerry attended one year of coursework at the Cleveland Institute of Art, through the financial support of one of her brothers. Unfortunately, with the start of World War II, her brothers and fiancé were sent to war on different fronts and her studies were postponed. After the war, Gerry's dream of becoming a professional artist was pushed to the side as her brothers and fiance returned home and she started her own family.
After she and her husband divorced in 1962, Gerry found herself a single mother of five children. Her dual roles of single mother and full-time employee in the purchasing department at Diebold consumed much of her time. However, she found opportunities to exercise her artistic talent whenever possible. Gerry would make illustrations for invitations and she painted murals at the Dennis Smith School, where her children were students. Later, in the early 1980s, her artwork was selected for use as the logo for the United Arts Fund Drive.
When Gerry retired from her position at Diebold, she returned her focus back to her art. She had a deep love for the Canton Museum of Art, where she took classes and spent many hours sketching in the galleries. Over the period of a decade, she became quite prolific, completing thousands of exquisite drawings and hundreds of paintings.  It was her dream to give private art lessons and fund scholarships for struggling artists. She never got the chance, as on February 16, 2003, she succumbed to a battle with aggressive breast cancer that she valiantly fought.
Gerry dearly loved the Canton Museum of Art, where she was able to further develop her natural abilities and find inspiration within the galleries. Her daughter Susan worked at the Cultural Center for the Arts for years, which gave her the opportunity to see the exhibitions at the Canton Museum of Art regularly, making it her dream job. Susan vowed to come back to the museum one day and give a gift in honor of her mother, her great talent, and their shared great love for the museum. In doing so, Susan would fulfill her mother's dream to encourage other artists and to support the vitally important art classes, community outreach programs, and world class exhibitions of the museum.
In August 2019, the shared dreams of Susan and her mother, Gerry Bernhardt, came to fruition through a gift from the Anthony J. and Susan E. Paparella Family Foundation.
Special thanks to the 
Anthony J. and Susan E. Paparella Family Foundation 
for their continued support of the 
Canton Museum of Art 
and to Gerry's children: 
Vincent (Skip) Jones
Susan Paparella
and Patricia Newell 
for lending art for this exhibition