Canton POS


The Matrix Series: Glass Art of Brent Kee Young (November 21, 2018 - March 3, 2019)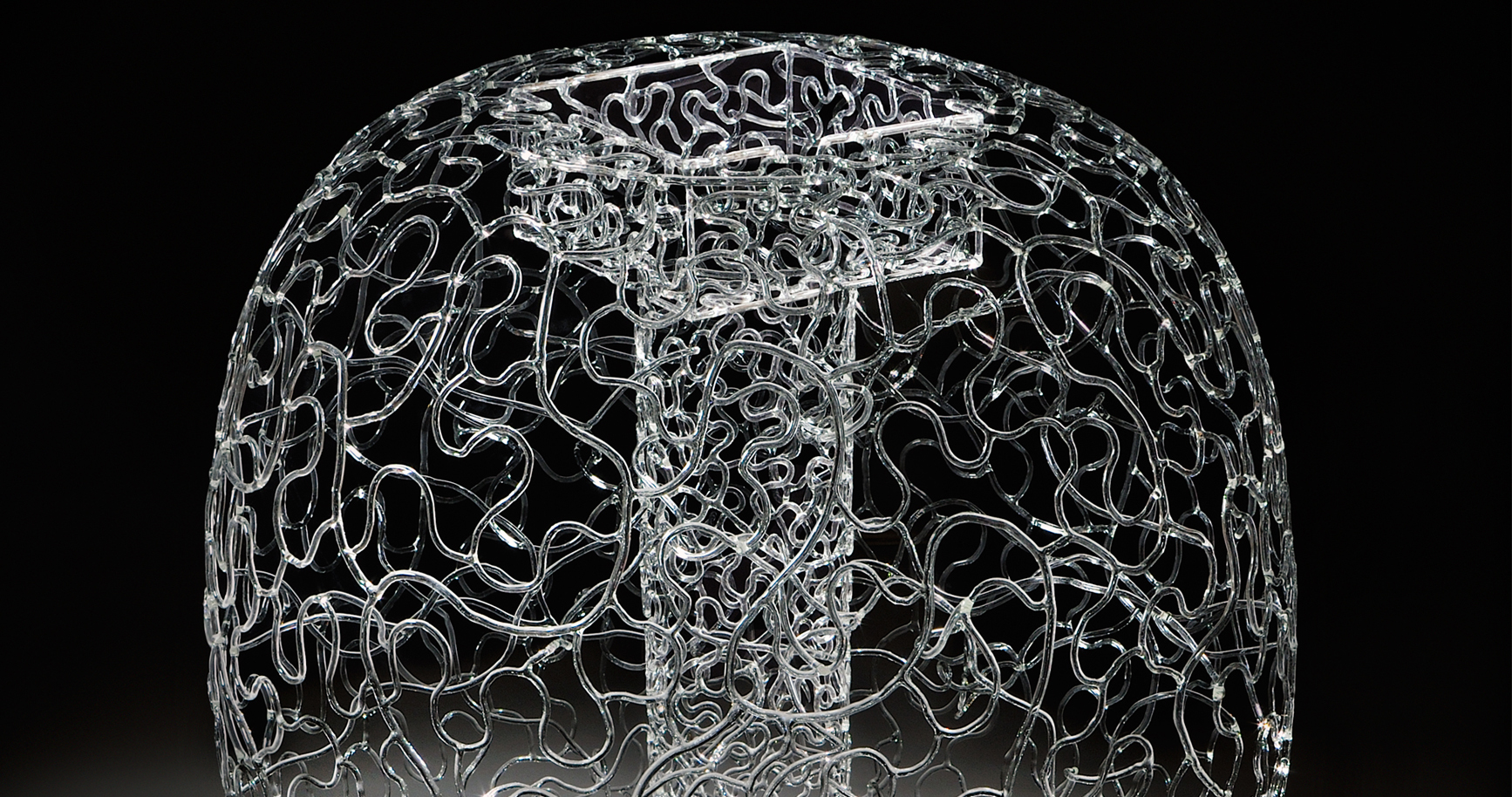 Working with glass isn't easy, but Brent Kee Young has great skill in making the impossible possible. His amazing work has been recognized by scores of museums, galleries, colleges and universities in the United States and Asia, which have displayed and/or acquired his work or invited him to speak, demonstrate, or teach. In 1990, Young was selected as head of glass at Aichi University of Education, in Kariya, Japan, where he was responsible for establishing the studio, designing and implementing the curriculum, and teaching the first glass program in a national university in Japan. From 1973-2014 he was a Professor at the Cleveland Institute of Art and head of the Glass Department.
The structure of his glass work is simple, yet complex, and very, very time consuming to build.  All pieces in this exhibition are constructed of flame worked borosilicate glass rods reminiscent of webbing that create open, but often recognizable shapes when connected. Numerous forms are based on everyday objects that resonate with him. For this particular exhibit, five pieces will be displayed that represent objects from Asian and Huari cultures. In forming the "webbing," Brent was inspired by the "matrix" created by piles of rebar building rubble and the roots of trees and plants. Studying light and controlling how it affects his intricate glass sculpture is also of prominent interest. "All the pieces exist to ask us all to see things differently," Brent says, and indeed they do.
On view November 21, 2018 - March 3, 2019
Click here to view Brent's website and learn more about him.