Canton POS


Moments in Time: Watercolors by Yuki Hall (August 3, 2021- October 24, 2021)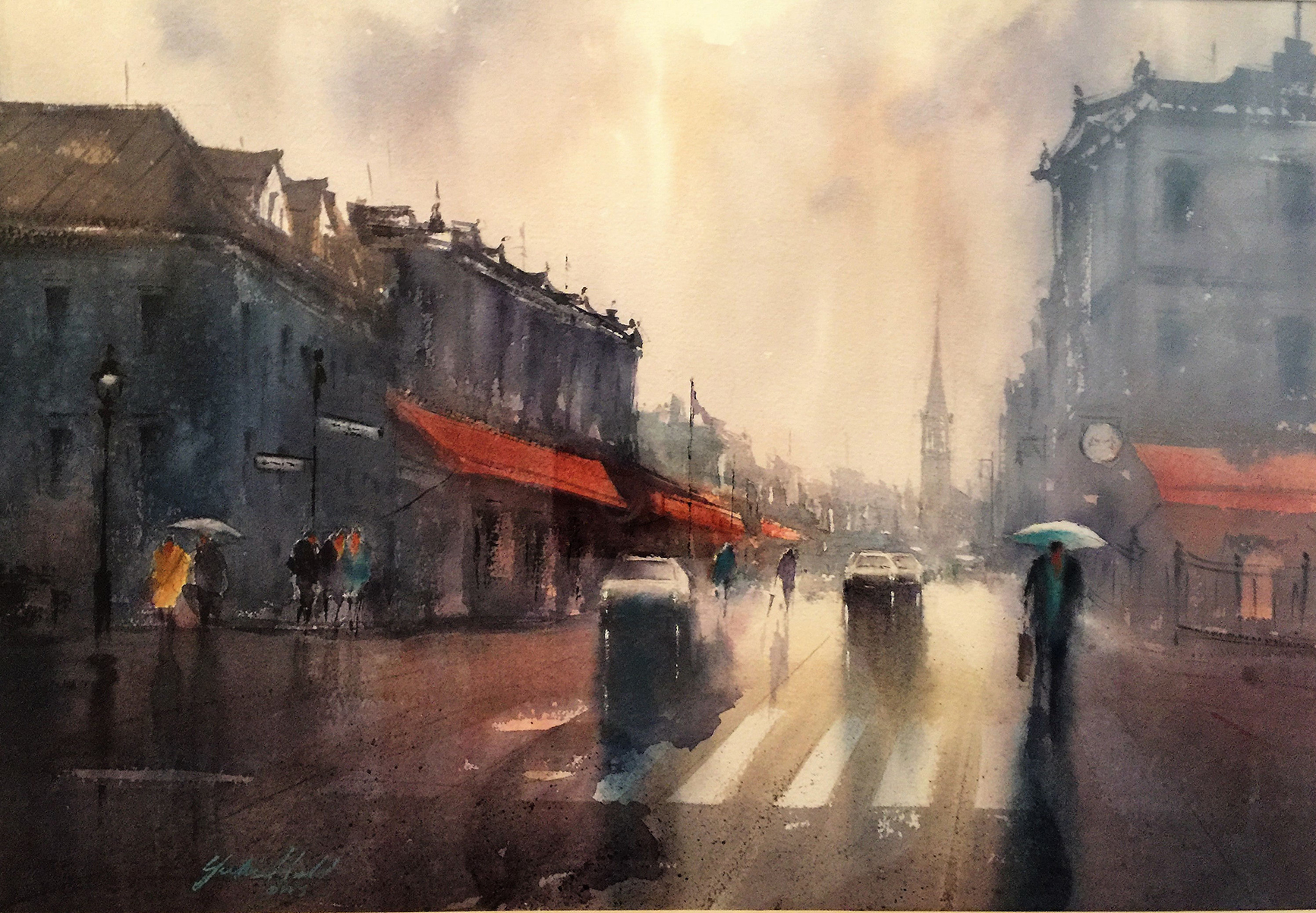 Yuki Hall is an award winning watercolor artist known for her loose style and impressionistic approached to working with the medium.    After earning a degree in Mechanical Engineering, she had a career as an engineer in the automotive industry until 2006, when she decided to leave the workforce and start an artistic journey.
Yuki's journey with watercolor painting started when she took a beginner's watercolor class at a local art center in 2006.  She then further studied the medium with nationally and internationally acclaimed artists such as David Taylor, Eric Wiegardt, and Alvaro Castagnet.
Yuki is a signature member of Transparent Watercolor Society of America, Ohio Watercolor Society and Whiskey Painters of America.  In addition to having won numerous awards including eight Best of Show awards from regional juried art/watercolor exhibitions, Yuki's work has been accepted into various prestigious national & international level watercolor juried competitions including the National Watercolor Society, Annual Member's Exhibition, San Pedro, CA, 2018, National Juried Exhibition of Transparent Watercolor Society of America, Kenosha, WI (2014, 2017 & 2019), and the Watercolor West International Juried Exhibition, Brea, CA (2014), where she won the Founders Award.
Her works also have been published by highly competitive national art/watercolor publications: three consecutive years (April 2014, April 2015 & April 2016 issues) in Watercolor Artist Magazine Watermedia Showcase Winners; and The Best of Watercolor  "Splash 16" - Exploring Texture (June 2015) and "Splash 20" - Creative Composition (July 2019) both from North Light Books. 
Yuki is also an avid teacher and she teaches watercolor painting workshops both nationally and internationally.   
She lives in Beavercreek, OH with her husband and two daughters.
From the Artist:                 
"As I was born and raised in Tokyo, Japan, my approach to watercolor painting reflects eastern influences, which emphasize the simplicity, spontaneity and executed with economy of brush strokes.   
It is of high importance to me to eliminate unnecessary details of the subject matter to render it with a simple, but strong message.  By concentrating on big shapes and solid tonal value pattern, I can let loose and allow the watercolor take its own course.  That is when the true quality of watercolor will be most evident.  As with poetry, less is more."
https://www.yukihallfineart.com/ 
Instagram: @yukihallfineart
Pictured Above: October Rain, n.d., Yuki Hall. Watercolor on paper, 14 x 21 in.
Thumbnail Image: Charleston Rain, n.d., Yuki Hall. Watercolor on paper, 14 x 21 in.