Canton POS


Without A Net (November 21, 2023- March 3, 2024)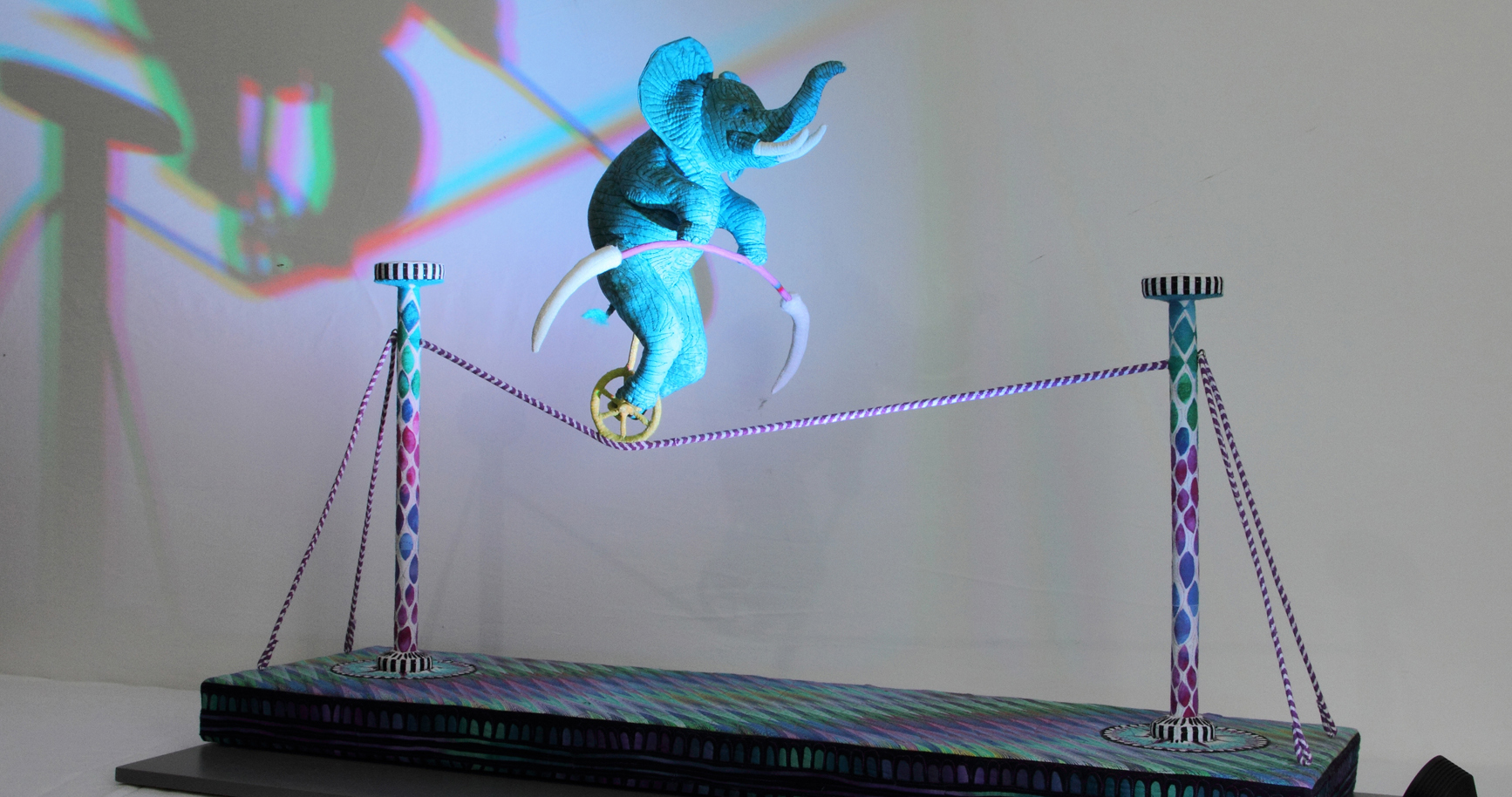 From the Artist:
"Against all sense and practicality, I have made a career creating sculpture from collaged and quilted cloth. A little over ten years ago, I upped the ante, adding kinetic elements to the three-dimensional work. This meant working with a fourth dimension- time.
My work merges divergent images and conflicting human responses. Where better to explore these contradictions than in the old-fashioned circus and sideshow? The circus has always been a fantasy where real life lurked. Though its most unsettling qualities have been omitted from modern, performance based "cirques", they live on in our imaginations and visual memories.
Welcome to my circus. I hope you enjoy the ride."
- Susan Else
Susan Else treats cloth not as a flat surface but as a wild flexible skin for three-dimensional objects. Her work has developed in tandem with the art quilt movement, but she is one of the few artists making figurative sculpture in this medium. Her exhibition Without A Net incorporates sound, light, and motors.  She uses cloth to create an alternate universe, and the resulting work is full of contradictions: it is whimsical, edgy, mundane, surreal, and engaging, all at once. Each piece tells a story, but the narrative is always open to interpretation. The power and beauty of the patterned cloth surface play off the form and content of the work, and the result is a dynamic seesaw of meanings and possibilities.
Else started this work in 1998, when she added 3D elements to a flat art quilt. She has shown her work both nationally and internationally and her work is in both public and private collections.