Canton POS


Patient Work: Watercolors by J.D. Titzel (June 30, 2020 - August 2, 2020)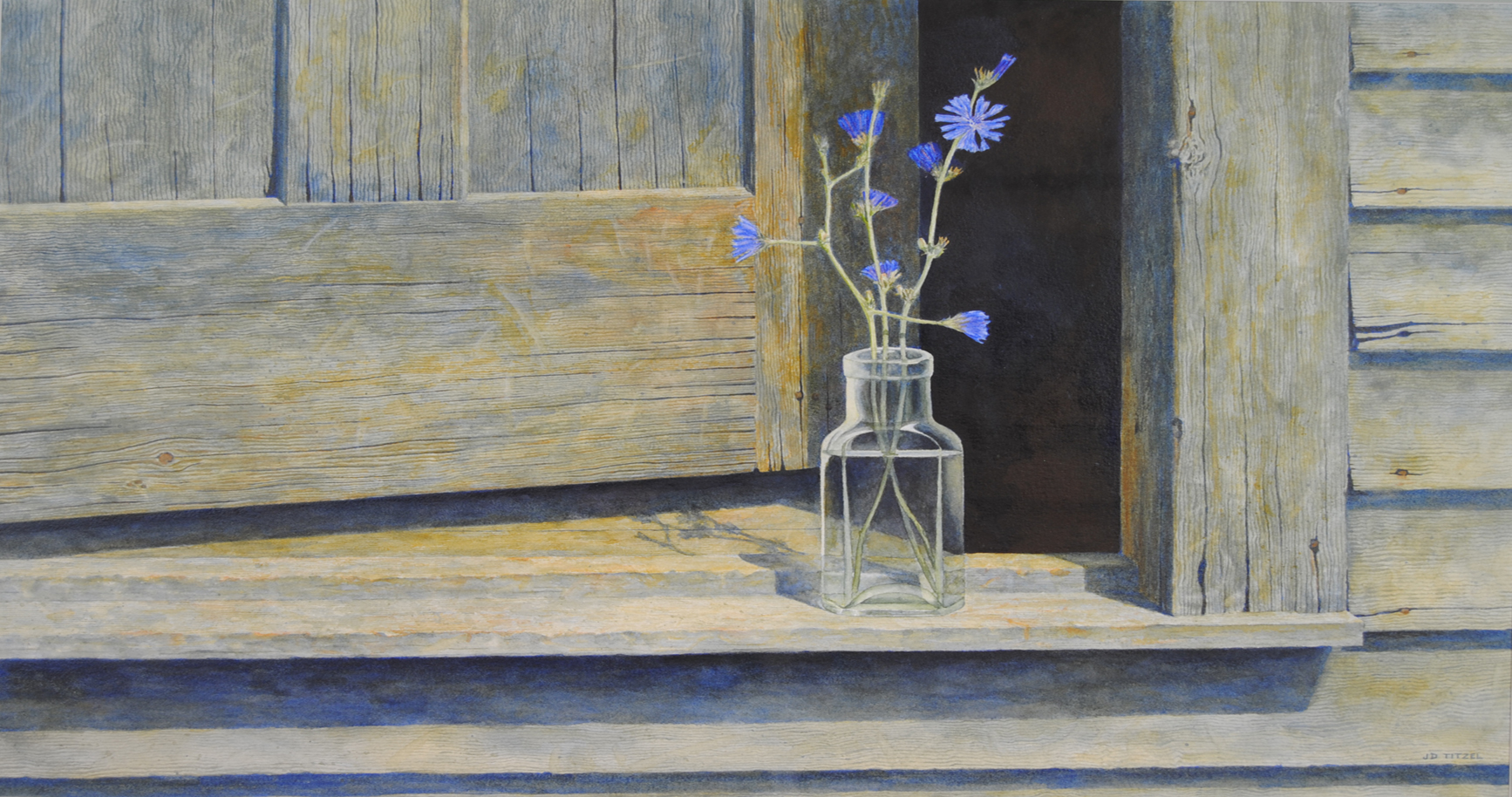 **Learn more about the current exhibitions and Museum news — Download the latest CMA Magazine

Watch our virtual opening with Curators Christy Davis and Kaleigh Pisani-Paige:

View our virtual exhibit online with interactive image pop outs and audio commentary:

Largely self-taught watercolor artist, J.D. Titzel, has drawn and painted since high school. He began his college career as an art major at Wittenberg University but found he couldn't connect with the largely popular abstract movement. He changed majors and graduated first in his class of around 450 pilots from the aeronautical science program at Miami Dade College, continuing to paint and draw on the side.
Titzel was a pilot and flight instructor who flew thousands of hours as captain on large three and four engine jets before retiring to paint full time for the past thirty years. During his career as a pilot, he was paired in crews of 3 and retirement left him alone with his painting for 10 hours a day. It took patience to persevere over the contrast in careers and his watercolor paintings are evidence to the rewarding result of his patience.
When he paints in watercolor, Titzel builds color slowly in very thin layers of paint. Some areas are 2-3 layers while others are attained in 10 or more layers. This gives the painting more nuances and depth than a single color can achieve. The average watercolor painting takes seventy hours to complete. However, he has taken close to 300 hours to complete a single painting.