Canton POS


A Portrait of Americana: American Life from the CMA Collection (On view through August 2, 2020)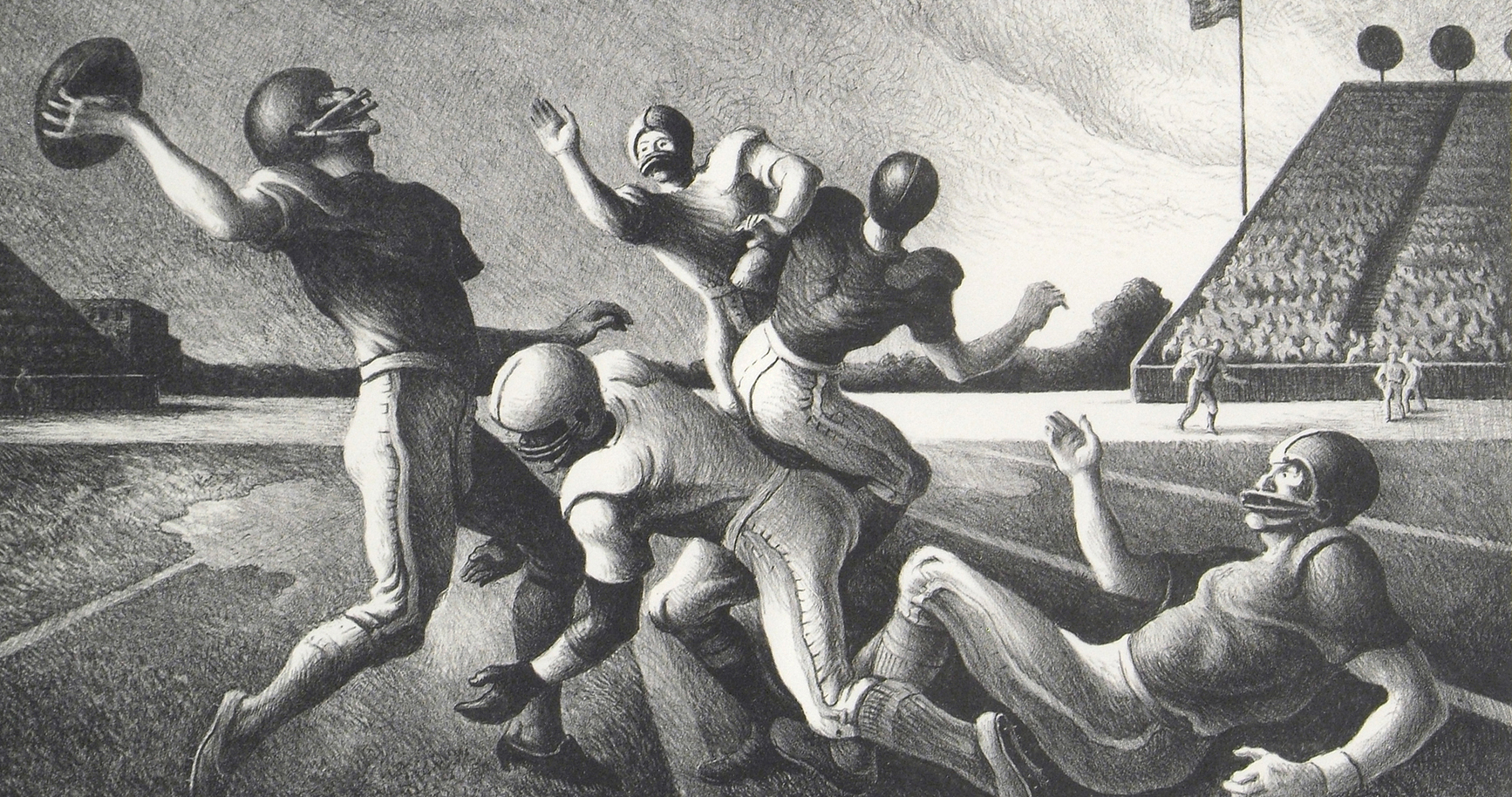 **Learn more about the current exhibitions and Museum news — Download the latest CMA Magazine
Americana art reflects the charm and nostalgia of life in America. It portrays the history, traditions, artifacts, and culture of the United States - a unique slice of the American experience. Think of rural and city life, farms and factories, and the workers and families of America's history. Think also of football, fair rides, celebrity icons, and the Statue of Liberty - serving as a beacon of hope to many who would go on to shape American culture. Sometimes Americana art criticizes American culture, while other times it suggests a certain way of living, and a longing for those times that have passed. This exhibit explores all of those themes and more, to create a portrait of American life. On display will be work by artists such as Thomas Hart Benton, Alice Schille, Moses Pearl, Andy Warhol, Roy Lichtenstein, and Robert Vickrey, to name a few, all of which come from our permanent collection. You can view our entire collection here.
Pictured above: Thomas Hart Benton, Forward Pass, 1972. 
Watch our virtual opening with Curators Christy Davis and Kaleigh Pisani-Paige

View our virtual exhibit online with interactive image pop outs and audio commentary:

To view all of the artwork in this exhibition click here.
Announcing #USAatCMA campaign: 
What is Your American Experience?
The CMA is dedicated to American Artists and for our new Spring/Summer Permanent Collection exhibitions we are focusing on American life that is expressed through the artwork we own. We all have had uniquely American experiences during our lives and we want to hear about yours! For inspiration, think about a place within the United States, that you had a truly unique American experience at. Maybe you went to a baseball game at the original Yankee Stadium with a family member, or hiked the Grand Canyon on a solo trip -look for a special memory that makes you smile!
Get Creative:
Express your memory through art! Draft a simple sentence that describes your selected American experience memory, write a poem, or create a drawing, painting, or a sculpture to represent that moment from your life.
Share Your American Experience:
Share the American Experience art you have created, with the CMA, by using our hashtag #USAatCMA and tagging the CMA (@cantonmuseumofart) in your social media post. We will be adding artwork, tagged with this hashtag, on our website throughout the summer.