Canton POS

Canceled- Hand Building From Home 6:30pm Wednesdays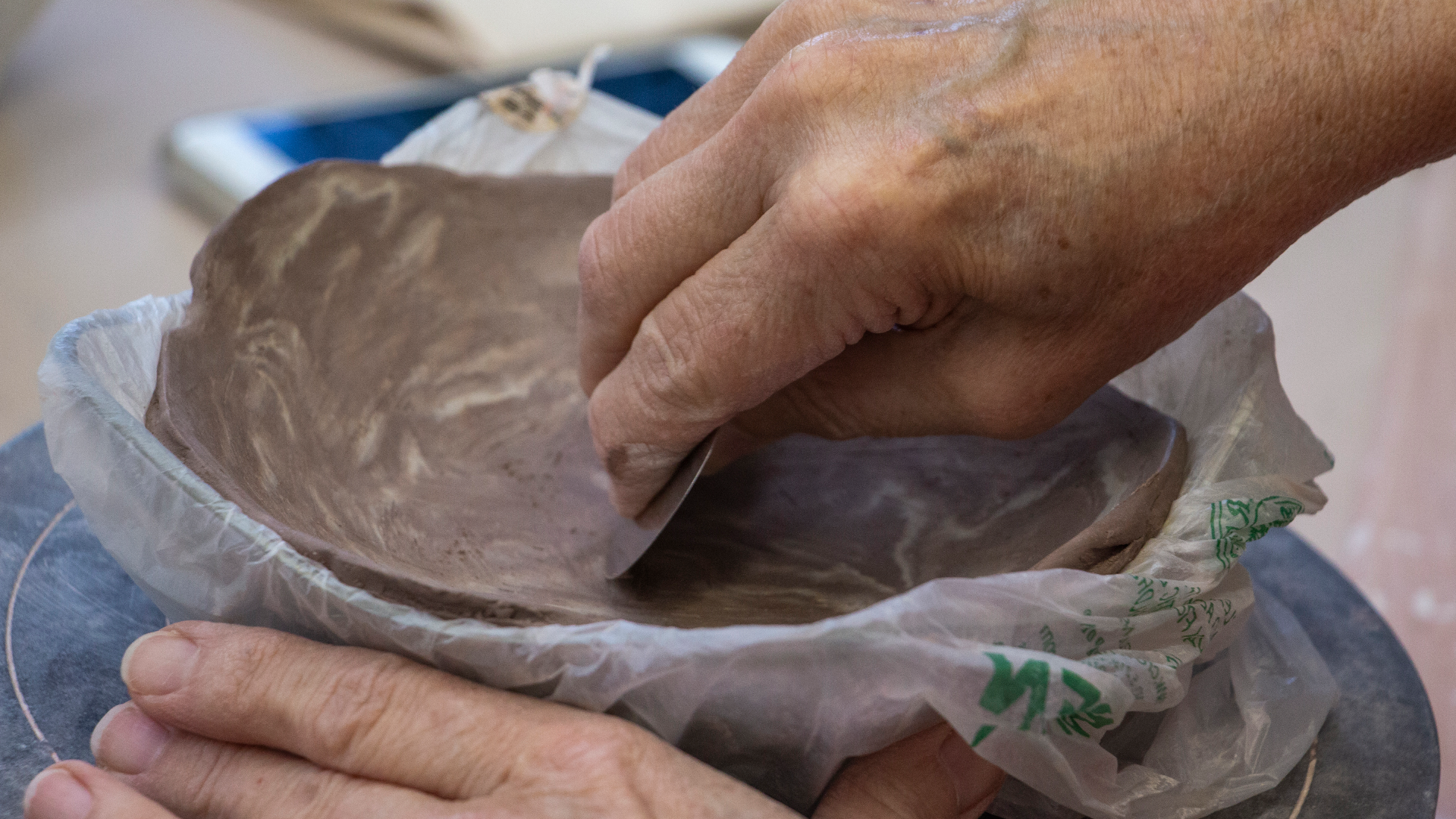 Begins 09/30/2020, Ends 12/16/2020
Deadline to Register: 09-28-2020
12 Wednesdays, 06:30 PM-08:30 PM
Online
Instructor: Bill Shearrow
Now offering this NEW twelve week course online! Explore ceramic hand building from the comfort of home in this unique class. Interact online with instructor Bill Shearrow and fellow students through virtual online lessons, demonstrations, discussions and more! Time will be allotted to work with clay during class offering one on one attention with real time instructor help and feedback. Pieces will need to be dropped off to be fired and scheduled timed ticketing will be available for in person studio time to glaze pieces. Individual projects will include, home studio safety, tile making, functional pottery, decorative work and more!

*Supply list available the first day of class. Costs NOT included:
*Approximately $30 or less in miscellaneous materials depending on supplies already owned.
*All CMA ceramics students are also required to purchase their clay from the CMA; the cost is $40.00 for 25 pounds of clay and includes cost of glazes and firing.
*Beginning students may also purchase a pottery tool kit ($13.50) from the CMA.
*Both clay and ceramics tools kits can be purchased at the museum before class and throughout the session as needed.
$169
(Cost for Members: $135.00)
13