Canton POS

Alcohol Ink Landscapes and Adult Milkshakes From Home!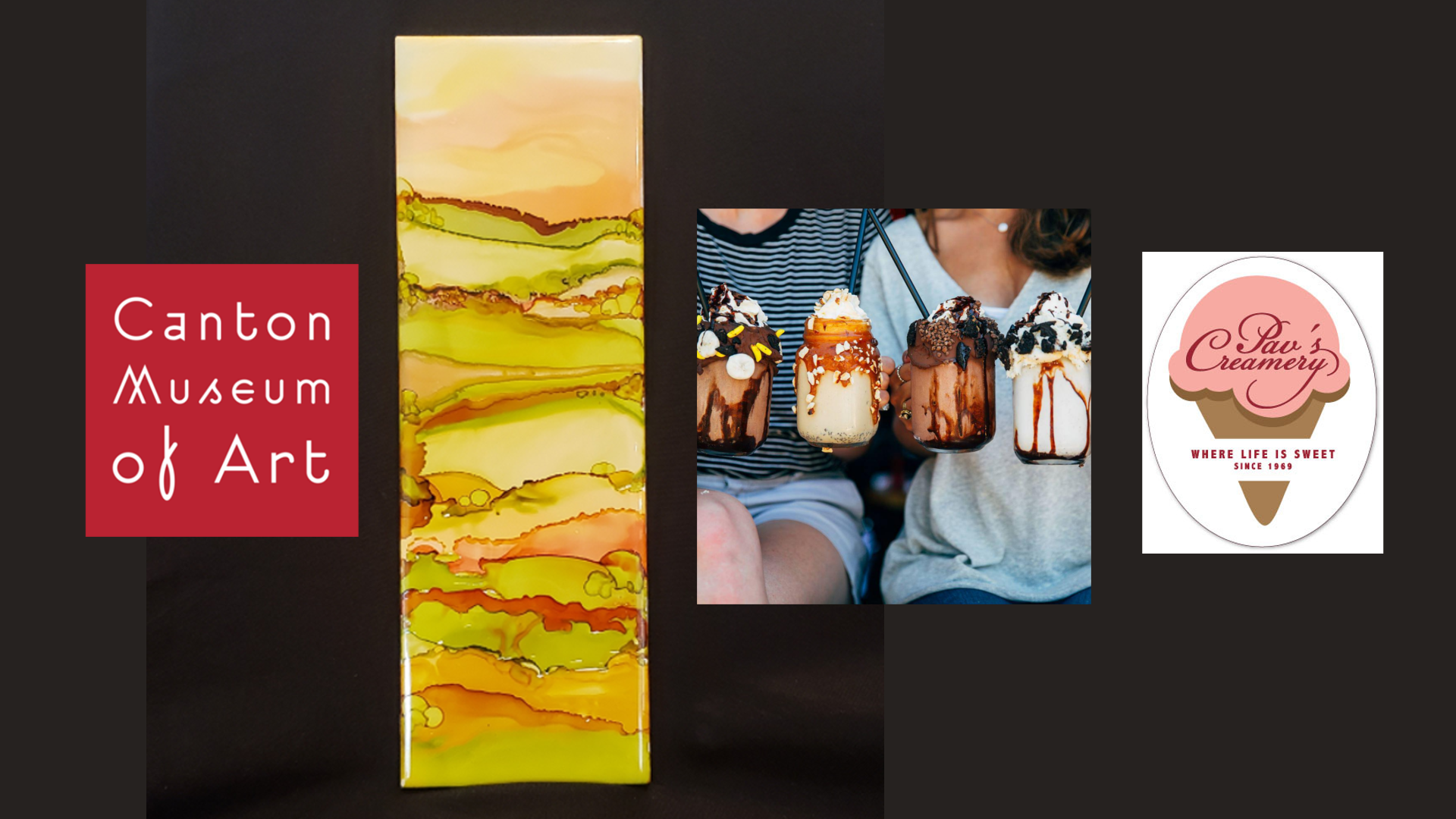 Begins 11/10/2020, Ends 11/10/2020
Deadline to Register: 11-03-2020
1 Tuesday, 06:00 PM-07:30 PM
Online, Pav's Creamery, 708 South N Main St, North Canton, OH 44720
Instructor: Erica Emerson
Now offering this NEW unique collaborative workshop online! Interact with instructor Erica Emerson as she walks you step by step through the techniques and process of making this beautiful alcohol ink painted landscape tile. Inspired by the contemplative, relaxing, and beautiful atmospheric landscapes in the exhibit "Approaching the Shift: Drawings by Judith Brandon". A materials kit including a 4" x13" ceramic tile and all supplies will be available for pickup at the North Canton Pav's Creamery 4 days prior to the workshop. Purchase delicious adult milkshakes or ice cream to go when you are there to enjoy while we get creative, relax, and play with this exciting medium. Make it a fun date night or join together with friends and family digitally for this exciting night in!
 
*Cost includes all supplies.
*Materials kit available for pickup 4 days prior to workshop at Pav's Creamery in North Canton.
*Make sure to register before deadline to ensure materials are available.
$34
(Cost for Members: $27.00)
34