Canton POS

CANCELED- Family Finger Painting Landscapes in the Park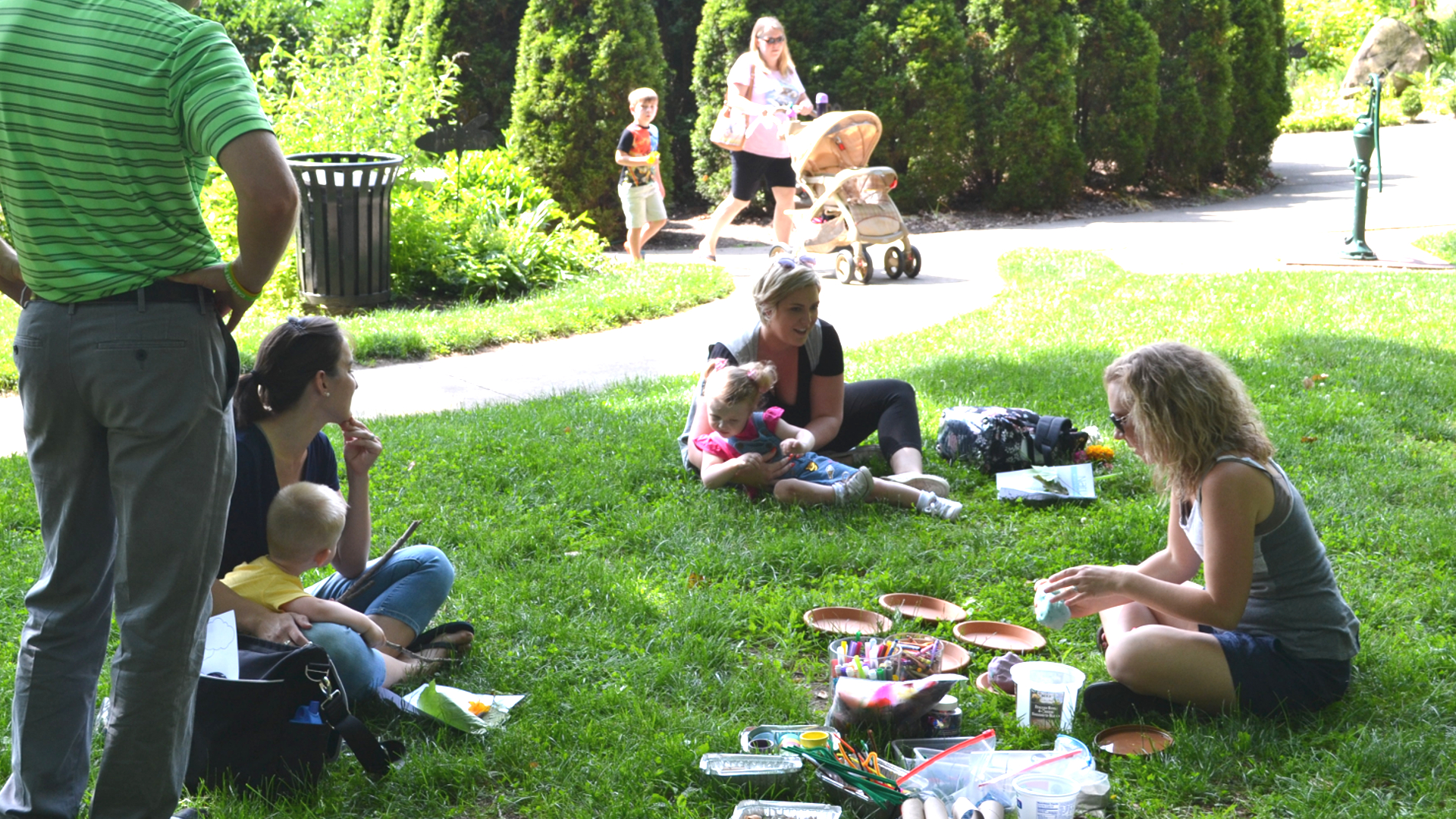 Designed for ages 4 and up with an Adult
Begins 09/22/2021, Ends 09/22/2021
Deadline to Register: 09-20-2021
1 Wednesday, 05:30 PM-07:00 PM
Canton Garden Center, 1615 Stadium Park Dr NW, Canton, OH 44718
Instructor: Nyki Fetterman
Now offering this NEW one-time workshop in-person in the park at the Canton Garden Center! Don't be afraid to get messy as you join us for this outdoor workshop in partnership with Canton Parks and Recreation. This off-site workshop is designed to do with a child and adult together. Explore the world around you through the art of painting en plein air with a finger painting twist, inspired by our exhibition, "Small Town Ohio: A Juried Exhibit of Paintings by Members of the Ohio Plein Air Society." Painting en plein air is the act of painting outside, using the landscape as your guide. Spend time in the park creating your own finger painting together on a canvas and be sure to come home with unique painting you will both be proud of!

*Cost includes all supplies for one child and one adult to complete together.
*Meeting location: Canton Garden Center, 1615 Stadium Park Dr NW, Canton, OH 44718
*Rain date: 10/29/21

*PLEASE NOTE: Painters will be painting sitting on the ground and provided a canvas and plastic tablecloth to paint on, please bring a blanket or towel with you to sit on that you don't mind getting messy. If you need further accommodations please contact Erica Emerson, Education Director at: erica@cantonart.org

COVID UPDATE:
*Students and instructors will NOT be required to wear a mask if fully vaccinated or under the age of 18, please maintain courteous social distance.
*If the Ohio Public Health Advisory System makes recommendations to wear masks or that is unsafe to hold class in person, our mask policy will change or this class will be canceled.
$25
(Cost for Members: $20.00)
3