Canton POS

Plein Air in the Park at Gervasi! (no materials)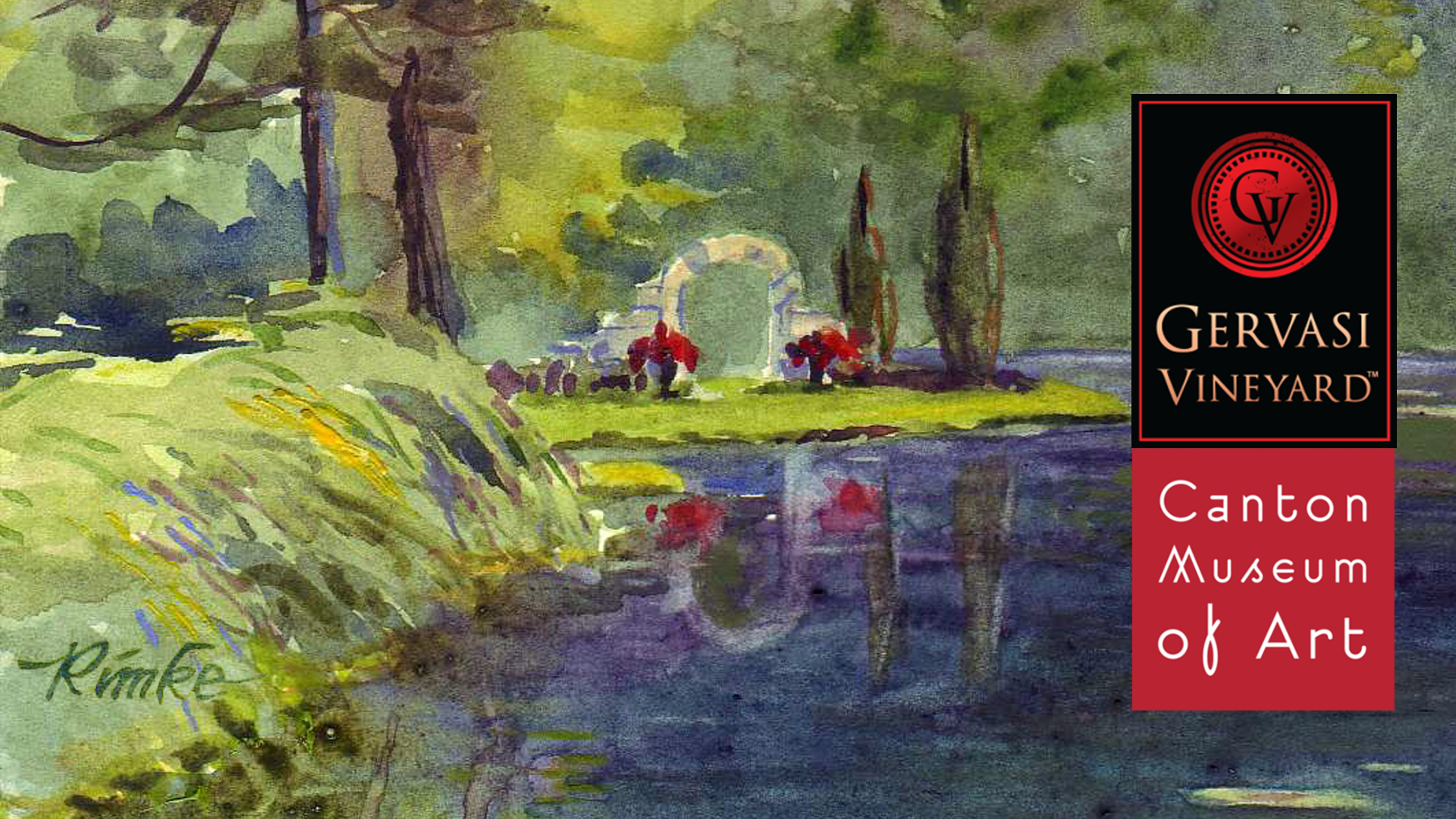 Begins 09/24/2021, Ends 09/25/2021
Deadline to Register: 09-17-2021
2 Friday & Saturday, 05:00 PM-07:00 PM
Bistro at Gervasi Vineyard, 1700 55th St NE BLDG C, Canton, OH 44721
Instructor: Lynda Rimke
Now offering this two day workshop in-person at Gervasi Vineyard! Taught by professional plein air artist and Signature Member of Akron Society of Artists, Lynda Rimke. Inspired by the exhibit, "Ohio Small Towns: A Juried Exhibit of Paintings by Members of The Ohio Plein Air Society." Learn to capture dancing light and atmosphere at a beautiful pond landscape location with watercolor paint. Enjoy a demonstration and talk on Friday evening when the light is just right, then put those principles into practice with guidance from Lynda the following morning. Explore thinking through values and composition in a small sketch, then creating a pencil outline of your chosen scene and finally adding bold washes of color with suggestions of detail to anchor the mood in time and place. All experience levels welcome! Join the group afterwards for an optional lunch at The Piazza at Gervasi Vineyard to chat about your paintings with an informal critique.

*Two ticket price options:
1) $79, cost for members $63: All materials will be provided to create a small watercolor painting. (Click for registration option #1)
2) $54, cost for members $43: Bring your own materials, a suggested list of materials will be sent before the workshop. (Click for registration option #2)
*Please bring a lawn lair to sit on.
*The cost of lunch is not provided.
*Meeting location: The entrance of the Bistro at Gervasi Vineyard, 1700 55th St NE BLDG C, Canton, OH 44721
*Date & times: Demonstration/talk: Friday, 9/24/21 from 5-7:00 pm, plein air painting: Saturday, 9/25/21 from 8:30 am- 12:00 pm, optional lunch/informal critique: 12:00 pm
*Rain dates: 10/1/21 & 10/2/21

COVID UPDATE:
*Students and instructors will NOT be required to wear a mask if fully vaccinated or under the age of 18, please maintain courteous social distance.
*If the Ohio Public Health Advisory System makes recommendations to wear masks or that is unsafe to hold class in person, our mask policy will change or this class will be canceled.
$54
(Cost for Members: $43.00)
0