Canton POS


POP! (November 23, 2021 - April 3, 2022)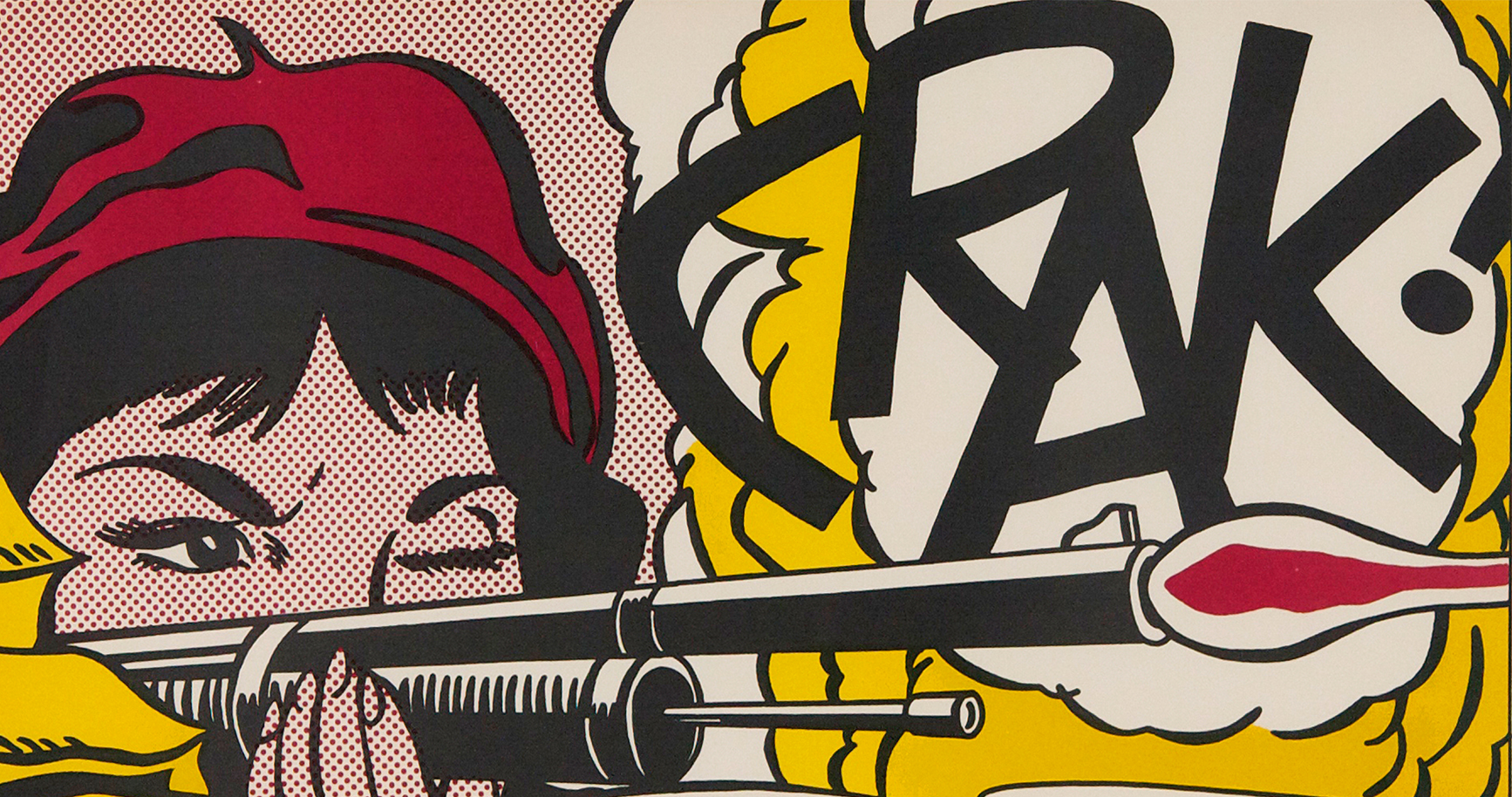 Pictured above: CRAK, 1964. Roy Lichtenstein (1923 - 1997). Lithograph on paper.
The phenomenon that was Pop art emerged in London in the 1950s, and in the United States shortly after. Pop art challenged traditions of fine art by drawing inspiration from popular and mass culture. It developed because artists didn't think that traditional art reflected their everyday lives. Things like common household objects and consumer products not portrayed in traditional art found their way into Pop art. By using everyday, recognizable imagery in their work, the artists of Pop made their work relatable to everyone. In Pop art you'll typically find this recognizable imagery, along with bright colors, humor and irony, and innovative techniques like printmaking and mixed media.
POP! not only highlights this important movement in art, but also converges pieces from our Permanent Collection with those of lenders in Ohio and from Art Bridges. POP! is on view from November 23, 2021 to April 3, 2022. Featured are artists such as Andy Warhol, Jeff Koons, Corita Kent, and Roy Lichtenstein, among others.
Thank you to our lenders:
Art Bridges                                       Preston Davis                                                Christopher L. Richards and Ryan Charles Ramer
Thomas W.Darling                            Mary Kay DeGrandis and Edward Donnelly                Esther Trepal
Rachel Davis Fine Arts                    Jack and Linda Lissauer                                                Susan and Dean Trilling
VIEW OUR VIRTUAL EXHIBIT ONLINE WITH INTERACTIVE IMAGE POP OUTS AND AUDIO COMMENTARY: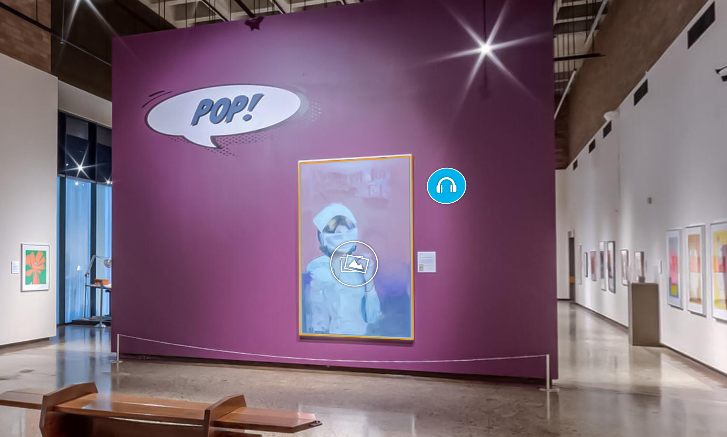 To view the artwork from CMA's collection featured in POP!, click here.
---

COMMUNITY ART PROJECT COMING TO CMA 
FEBRUARY 4TH - MARCH 4TH, 2022!

Inspired by the chemical processes used in the artwork One Ball Total Equilibrium Tank (Spalding Dr. J Silver Series) by Jeff Koons, on loan from Art Bridges in POP!, the Canton Museum of Art announces the launch of The Artchemist Project, a multifaceted community art project designed to explore what happens when chemistry and art collide! Learn more here.
---