Calendar View
Primary tabs
2018-07-17
18:00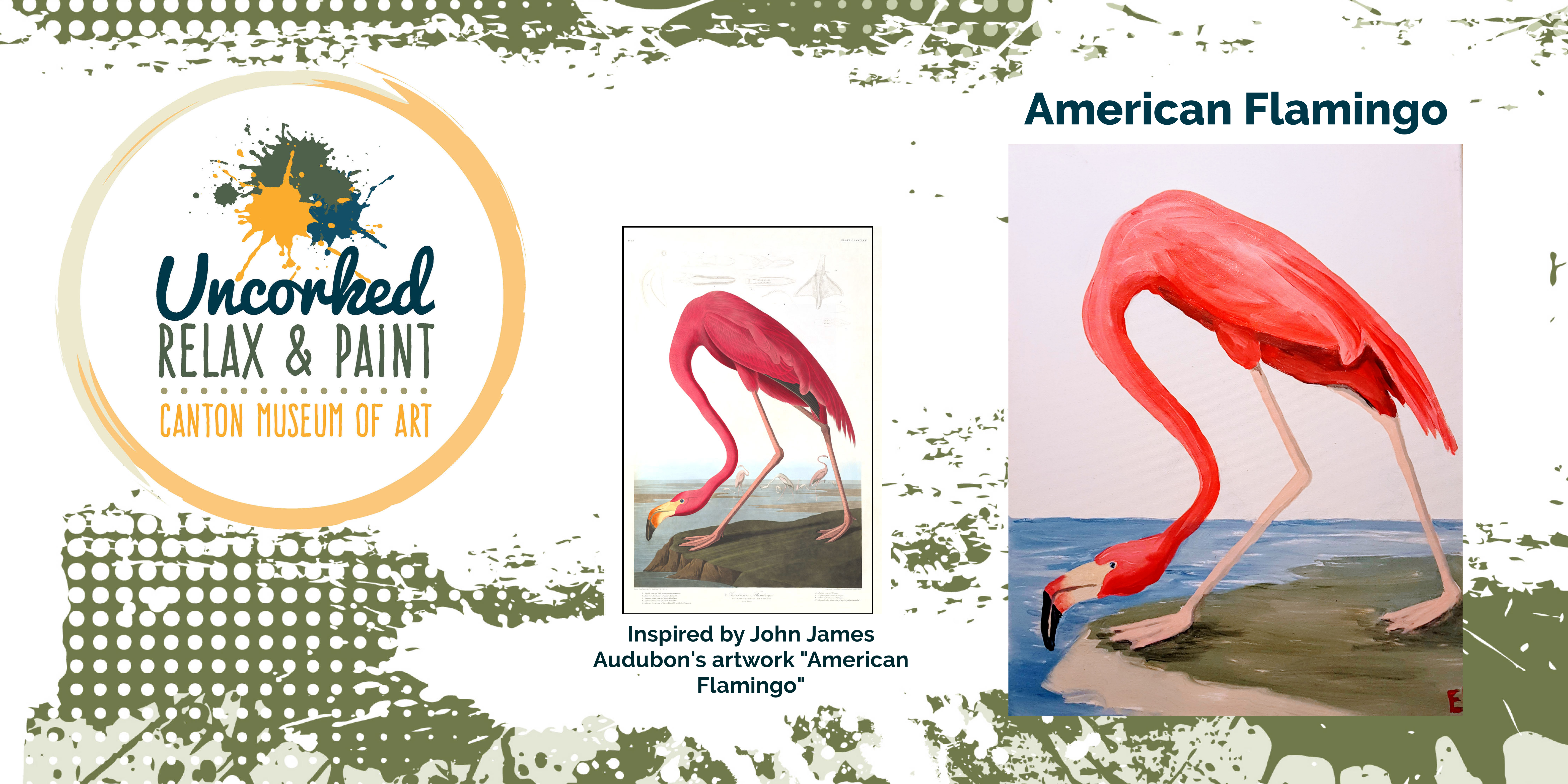 Relax and enjoy friends, wine and fun while creating a personal masterpiece! Our artist will make painting easy and fun by instructing you step-by-step through re-creating this surprisingly easy painting inspired by the famous artwork American Flamingo, created by John James Audubon. American Flamingo is one of the 435 hand-colored engravings that make up John James Audubon's monumental Birds of America, issued in four volumes between 1826 and 1838. The publication includes life-size representations of nearly five hundred species of North American birds. When his pictures were first published, some naturalists objected to Audubon's use of dramatic action and pictorial design, but these are the qualities that set his work apart and make it not only an invaluable record of early American wildlife but an unmatched work of American art. Cool off inside the museum and have some fun while painting this tropical bird with friends. Whether you are an aspiring artist or just looking to explore your creative side, you are sure to go home with a painting that is uniquely yours.

*Materials, wine, and refreshments are included in the cost of the class.
*Please feel free to bring your own snacks and non-alcoholic beverages.
*Must be 21 or older to register.