Canton POS


Organized Ambiguity: Recent Grids of David Kuntzman (May 3, 2019 - July 21, 2019)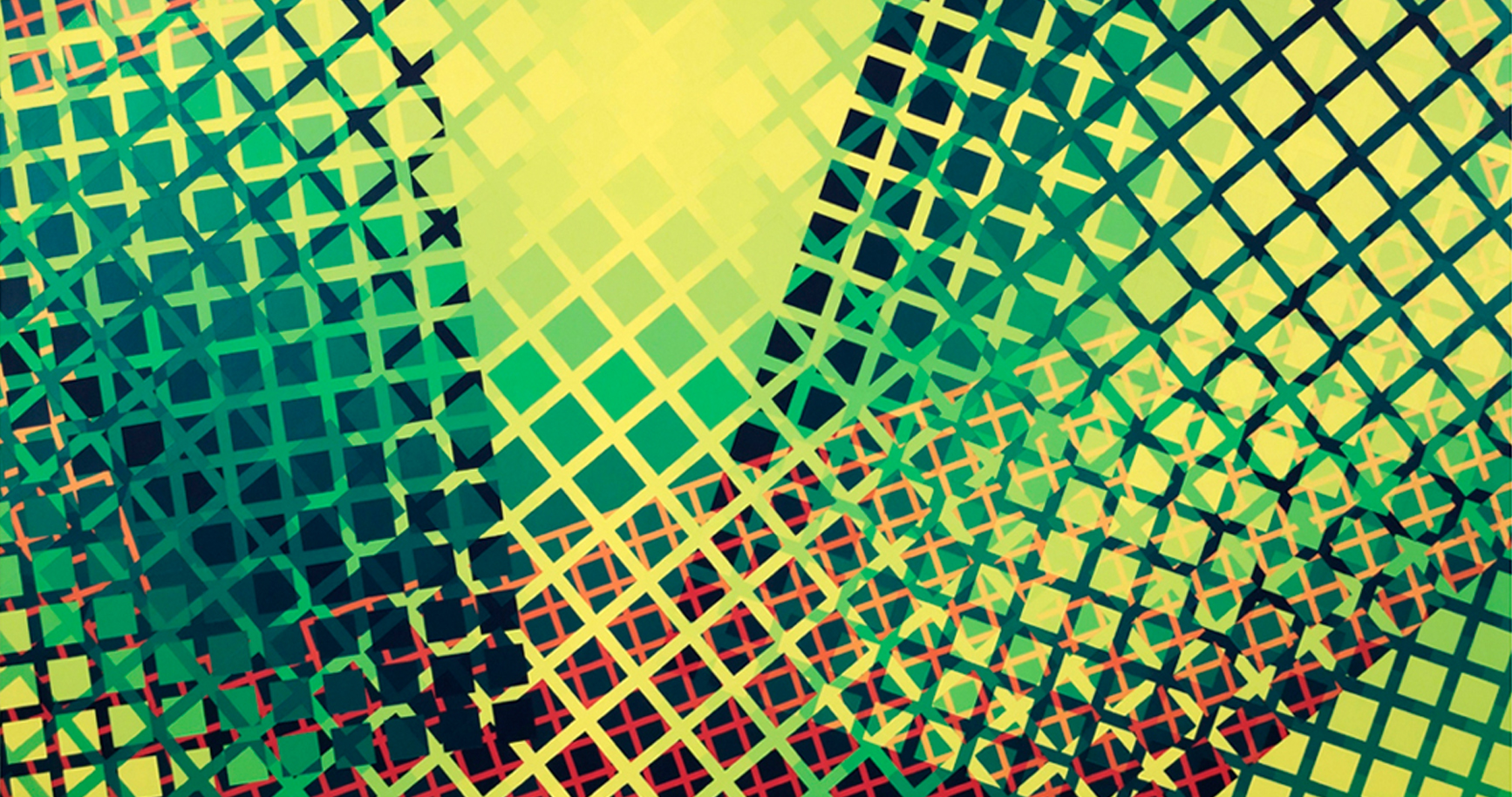 *Pictured above: "Euclid," 2007, acrylic on canvas
David Kuntzman has always been fascinated with grids. Growing up, many of his family members were very creative, and David was always drawing. His grandfather taught him that he could re-create a photograph with the timeless Grid Method. This is where David first encountered the grids that would come to influence his future work.
David originally entered the University of Mount Union as a math major, but changed his major after a required art history course opened his eyes to the contemporary art world and classes in drawing, sculpture, and painting soon followed. David's first encounter with "Op Art" was of Victor Vasarely, father of the Op Art movement, and then he found Julian Stanczak and other Op artists from Northeast Ohio. Op Art was the perfect combination of math and art for David. Here was a style that combined two of his skills and interests.
David's earliest paintings were investigations of the styles of Victor Vasarely and Julian Stanczak. At present, in addition to the Op artists, David's influences now include Frank Stella (specifically the "plane" paintings of the early to mid 1970's) and Liubov Popova of the Constructivist movement.  As such, his artworks have evolved into presentations of various grid comparisons, such as grids of different sizes, angles, and colors. The color progressions are now being used to present the contrasting gridworks, creating a dense and ambiguous space. The work is at once beautiful, striking, and mathematical. 
On view May 3, 2019 - July 21, 2019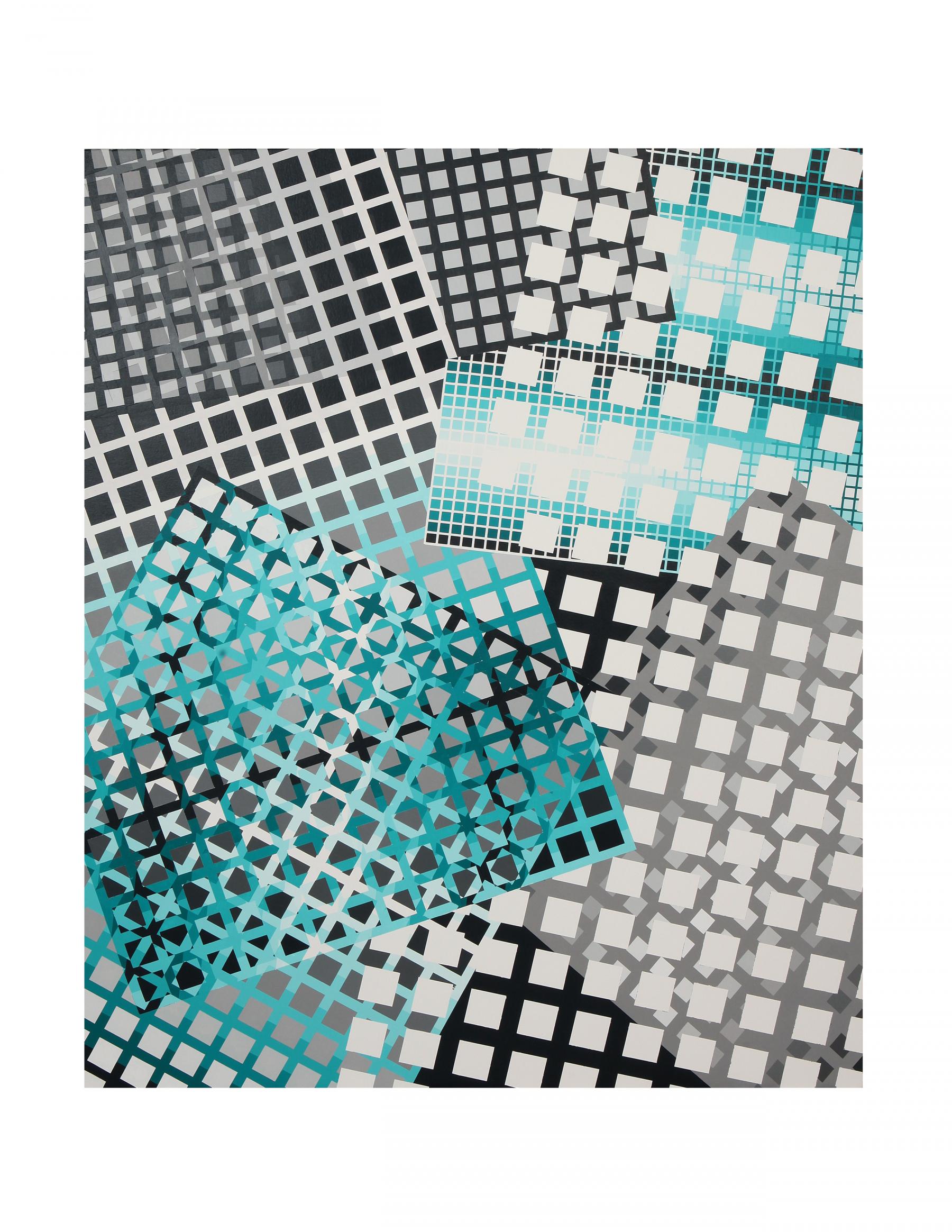 "De Laplace,"  2017, acrylic on canvas