Canton POS


Potion Park: The Kaleidoscopic Garden of Steve Ehret and Kat Francis (November 25, 2022- March 5, 2023)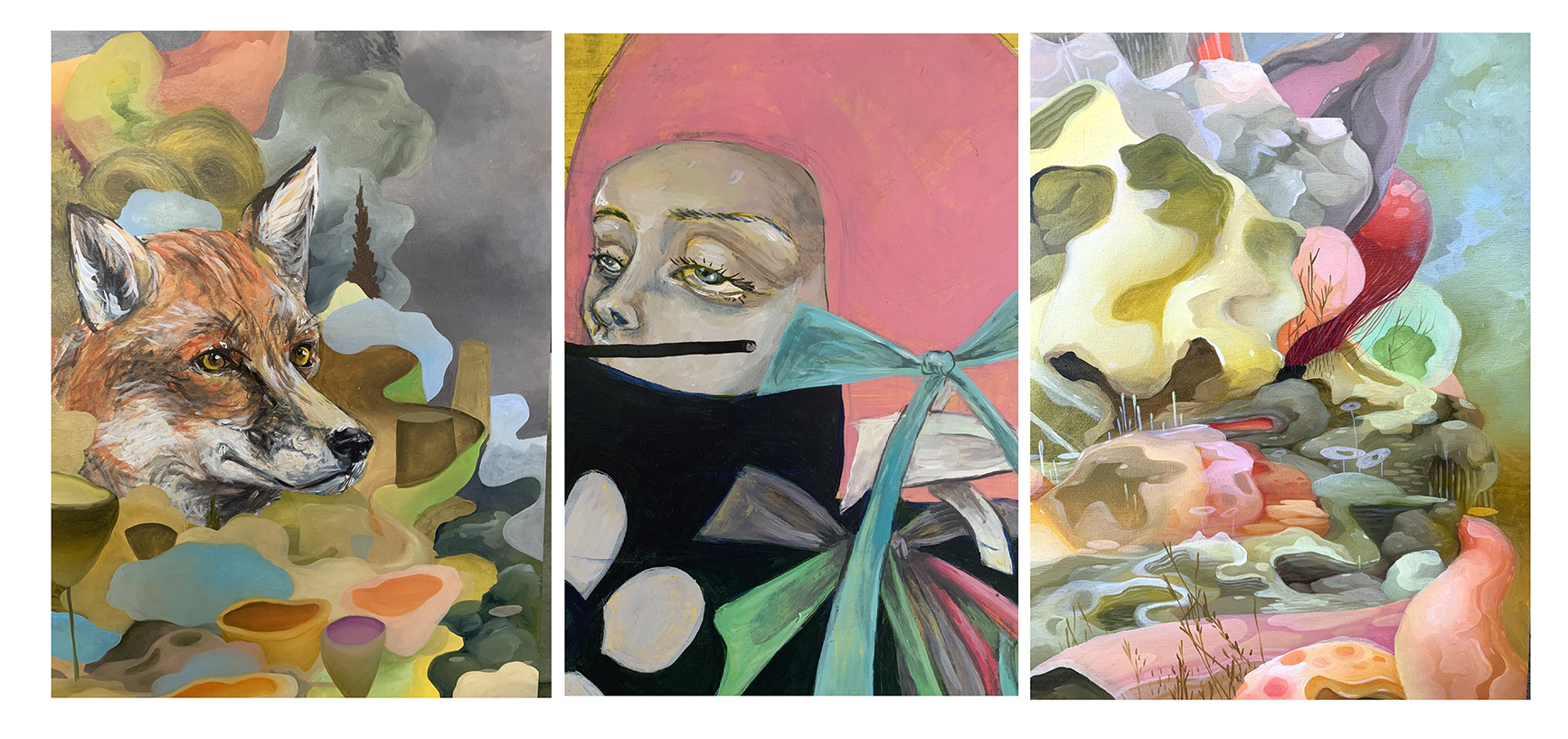 Welcome to the dream world of partners Kat Francis and Steve Ehret! A collection of collaborative mixed media projects by the creative team of Francis and Ehret transforms the Milligan Gallery at CMA into a Kaleidoscopic Garden. 
 
From the artists: "We hope to bring you into the play place of our imagination, to live out the earthly magic of the subconscious mind. A place for people to float, have fun, and most importantly get weird. Climb hills, roll down them, smell flowers, star gaze, pounce from earthy plateau to plateau.
 
"After a heavy year and seclusion, we decided that in 2022, we want to journey into a place of beauty and wonder, appreciating all that is around us and going full on with stars in our eyes. Potion Park is a place to feel the comfort of earth and the wonder of nature all around you, while intertwined with color, dreamy landscapes, and an altered mind."
 
Kat Francis is an educator and contemporary mixed media artist from the Midwest. Kat's work is created by collage-like assemblage of realities, to portray memory, attitude on contemporary culture, personal experience and reflections on society. The trend of change, rebuild and community inspires her current themes in art. Not only does she have a passion for drawing, but also a hungry fascination for her surroundings and social history. Often her work shows depictions of place, specifically the urban landscape along with real life experiences. In these drawings, she uses playful fragments of references that create obscure yet reminiscent narratives. Kat is a M.F.A. graduate from Columbus College of Design (CCAD) and B.F.A. graduate from The Ohio State University.  
Self-taught painter Steve Ehret is inspired by the natural world, taking in his surroundings on year-round trail runs. He makes careful observations of moss spreading over a fallen tree, or plants reaching towards the sun. The mental notes of these Darwinian scenes inspire the phantasmal settings of his paintings. His goal is not realism, but rather a sense of gravity, whether working in oils, with mixed media, or on a mural.